Envoy International
UK visa Consultant in Ahmedabad
Living in the country full of rich heritage and history while you study and get to experience the lavish lifestyle of their culture. London is your destination to fulfill this dream. The British educational system has a long history and is well recognised internationally. Students from all around the globe have chosen to enrol in its educational institutions since antiquity.
Everyone knows that the UK is one of the best places in the world to go to college. There are universities that have been around for hundreds of years and have taught a lot of great people.
Not only does the United Kingdom have a long tradition of academic brilliance, but it is also well-known for its booming tourism, commercial, and other government-sanctioned sectors. This has earned the country an international reputation.
Envoy International is ready to help you at every level, whether you want to live there, attend school there, or conduct business there. To get the best of our services reach out to us and book your slot.
Apply Now
UK Visa Services
In Ahmedabad, there is a significant demand for the services of a seasoned professional who is knowledgeable about the procedure of applying for UK student visas. This demand is driving up the cost of providing these services. Envoy International is a company that will be of great assistance to you throughout the process of applying for a student visa to study in the United Kingdom, to do business in the United Kingdom, or to simply visit and enjoy the United Kingdom.
This assistance can be provided in any of these three scenarios: to study in the United Kingdom, to do business in the United Kingdom, or to simply visit and enjoy the United Kingdom.
Envoy International
Student visa in the UK?
Students planning to spend more than six months in higher education in the United Kingdom have their choice of three different study visas.
The Child Student Visa may be applied for if your child is between the ages of 4 and 17 and hopes to enrol in an independent school in the United Kingdom. An individual may study English in the United Kingdom for a maximum of 11 months at a time if they are granted a short-term study visa.
Students who want to study in the UK may do so by applying for a Student Visa. Applicants for this visa used to need to have a Tier 4 (General) Student Visa.
Eligibility Criteria for students:
Student proficiency in oral, written, and interpretive English is anticipated.
Some extracurricular activities need parental consent from students aged 16 or 17.
To enrol in a class, a qualified sponsor must first offer it to the student.
It is expected that a student would have sufficient funds to cover their living costs for the duration of the programme.
What is UK visitor visa?
There are a lot of different reasons why you might want to travel to the United Kingdom, and all of those reasons have a solution right here with us. It doesn't matter if you're a student, a tourist, an immigrant, or a researcher; there are many different reasons why you might want to visit the United Kingdom.
The United Kingdom Visitor Visa, also known as the Standard Visitor Visa, is a type of UK Short Stay Visa that enables its bearer to remain in the United Kingdom for a duration of up to six months at a time.
This visa is available to those who meet the following criteria for travel to the United Kingdom:
Relatives should be visited.
Tourism.
Because of a personal or professional obligation.
Care of a medical nature.
Changes to the Visitor Visa's categories have been made since the introduction of the Standard Visitor Visa:
Obtaining a visitor's visa to visit family.
Visa for athletes and sports fans.
Visitors who want to do business while in the nation may easily get the necessary visas. Also eligible for visas are dentists, professors, and medical professionals.
A visa is available for families visiting the country.
Visa for a performing artist.
Visa for Tourists Needing Private Medical Care.
A visa that has been granted what is known as Approved Destination Status.
Investor or Entrepreneur Visa Applicant.
Visa for Tourists or Casual Visitors.
How to Apply for a UK Visitor Visa?
The United Kingdom requires that a tourist visa application be submitted outside of the country before it may be processed. The application for this visa must be submitted at least 30 days before the applicant intends to visit the United Kingdom.
To apply for a visa to enter the United Kingdom, you will first need to complete the following straightforward steps:
Determine whether or not you need a visa in order to enter that nation.
Make sure that you submit an application for this job by filling out the form that is available online.
Make plans to get together with us.
Collect all of the required pieces of documents.
Attend the meeting as you're supposed to.
Envoy International
Find the Right Courses & Colleges
Who is eligible for the visa?
You will be needed to get a General Visitor Visa in order to enter the United Kingdom temporarily for the purposes of tourism. You are required to abide by a certain set of requirements in order to be eligible for this visa, which are as follows:
If you are an adult above the age of 18, you are allowed to enter.
You and any dependents travelling with you are required to have enough finances to meet the costs of living while in the United Kingdom.
When travelling to the UK for pleasure rather than on official work or to attend school there.
if you are in a position to pay for the expenses associated with travelling home or beyond, you should do so.
A link to a different country, such as Ireland, the Isle of Man, or the Channel Islands is not required.
Want to work in the UK?
You will need to apply for a Tier 2 visa from the United Kingdom in order to relocate to the United Kingdom with your family. You will be permitted entry into the country if you have this visa.
Under the Tier 2 work permit system, non-British citizens with relevant work experience may be eligible for employment in the United Kingdom. However, if you have been offered a job in the United Kingdom and you are not from a country that is a member of the EU, you may be allowed to apply for this visa. The eligibility requirements for this visa are decided by a point system. Tier 2 visa holders are limited to a 5-year maximum stay in the country.
How long you can stay?
A person who is in possession of a General Visitor visa is permitted to remain in the United Kingdom for a maximum of six months.
You are also able to submit an application for a long-term visit visa if you are able to demonstrate that you have an urgent need to travel often for an extended length of time.
It's possible that your visa will be valid for one, two, four, five, or even 10 years, with a maximum stay of six months for each visit.
How much will it cost?
You may have to pay any or all of the following fees in order to get a visiting visa for the United Kingdom.
Initially, there is a fee of £83 associated with submitting an application for this visa. If you have compelling reasons to make many trips to the United Kingdom over a time of more than six months, you are required to pay the long-term visit visa costs specified below. These expenses are not waived under any circumstances.
1 year – £300
2 years – £300
5 years – £544
10 years – £737
Envoy International
Choose Your Country






Envoy International
Talk to Our Visa Experts
Monday - Saturday | 8.00 - 18.00
Contact Us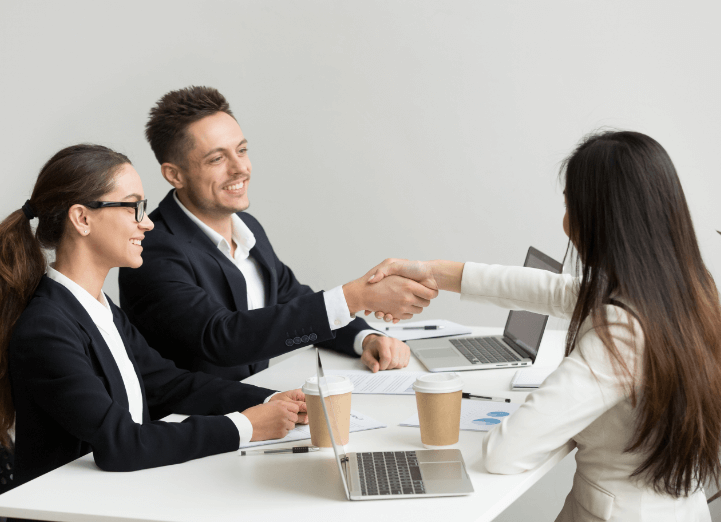 UK visa consultants in Ahmedabad
Envoy International, based in Ahmedabad, is a consultancy service that aids Indian citizens and businesses in meeting the standards set out by the British Immigration Rules. With the help of Envoy International's expert consultants, your application will be processed quickly and easily.
In Ahmedabad, Envoy International delivers prompt, individualised service.
Service excellence is a top priority at Envoy International.
There is no need to go any farther if you are in Ahmedabad and in need of reliable UK immigration consultants. If you're interested in moving to or studying in the United Kingdom, the United States, Canada, Australia, New Zealand, or any of a number of other countries, Envoy International is here to assist you every step of the way.
Envoy International
Envoy International in Ahmedabad?
Student visas, immigration visas, visitor visas, and proper visa counselling are the mainstays of Envoy International's offerings, and they cover a wide range of countries including the UK, the US, Canada, Europe, Ireland, Australia, and New Zealand.
With impressive performance, Envoy International has been running a visa advisory firm out of Ahmedabad. In everything that it does, Envoy International is committed to the highest moral and social standards.
Envoy International offers instantaneous replies, undivided focus until your procedure is finished, comprehensive answers to every question, and individualised assistance in whatever way you need it.
Envoy International has your back whether you want to study, work, or reside in the UK, or if you want to visit the country legally.
Envoy International
Let's Stay in Touch