Envoy International
Have you ever wondered about traveling to another country either for work, studies or maybe just to travel?
Let us first understand the basic understanding of what migration is. A person who travels from one location to another in pursuit of employment and improved prospects is referred to as having migrated. Migration can occur on a temporary or permanent basis. Those who choose to live there permanently in another country are considered "permanent residents" of that country. A permanent resident is distinct from a citizen since he or she has a passport from another country.
There is a lot still more say regarding visas, that you'll discover as the series progresses. For the time being, make sure to complete your homework and obtain authorization if necessary. What kind of visas do you require? Most likely one of the four major types: tourist, immigrant, student, or worker.
Let us dive a bit deep into the process and know-hows to get a migration visa. Like every other process to get different kinds of visas, even this has a certain set of questions attached to it that people often don't know about and they are actually the fundamentals of getting a visa. The initial question that one would have is what is an immigrant visa?
Apply Now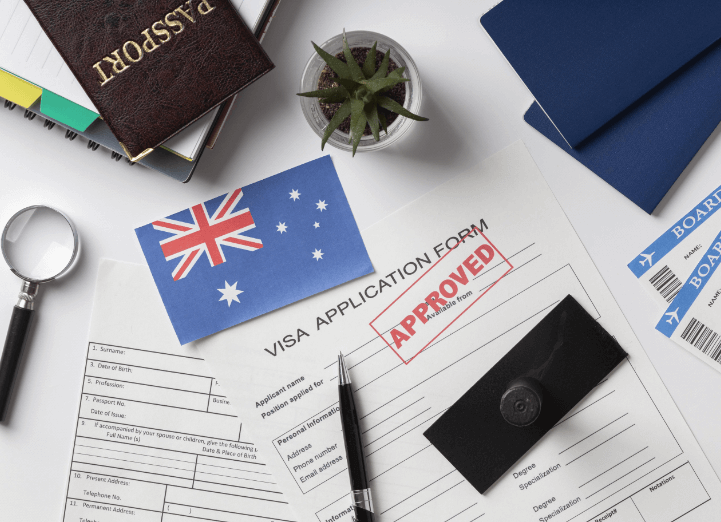 An immigrant visa is granted to a foreign individual who plans to reside and work continuously in another country. In most situations, the individual is sponsored by a family or workplace who files an application with the government of a particular. Certain applicants, such as workers of exceptional talent, entrepreneurs, and certain special immigrants, have the ability to petition on their own behalf. If eligible, the prospective immigrant should go to a consulate or embassy in another country for further verification and issuing of the immigrant visa.
This might also bring you to a question: why migrate abroad?
People migrate for a variety of reasons. These motivations might be categorized as economic, social, political, or ecological: mass immigration entails migrating to obtain a job or to pursue a specific professional path. Relocating anywhere for a higher standard of living or to be nearer to friends or relatives is referred to as social migration.
When you're out seeking help and your brain constantly asks everyone, "Help! I need to get a visa to migrate to another country." Here's your answer to your concern: How can I get a migration visa?
Numerous paths exist to obtaining permanent residency. Some of the most common routes to citizenship are:
the flow of work,
family history,
the main vein of research, or
from the perspective of a shareholder or a commercial channel.
If you meet the requirements, and the appropriate immigration channels are open and accepting applications, you may be able to obtain permanent residence right away.
On the other hand, you could decide to go abroad for study or work first and then apply for permanent residence. If you work or study in a foreign country, you may be able to apply for immigration benefits from that country. For instance, the Canadian Experience Class (CEC) within Canada's Express Entry programme prioritizes applicants with recent or current work experience in Canada.
And after you've finished your program, you can often continue living in the host country. Countries like the United Kingdom and Canada, for example, provide post-college employment opportunities.
To qualify for permanent residency through a country's family stream, an applicant must be the spouse or common-law partner of a citizen or permanent resident of that country, or the child, parent, or other relative of such an individual.
Permanent residency can be obtained through the workstream mass migration route if one possesses in-demand skills or is sponsored for a work visa by an organization in the target country.
Alternative routes to citizenship are also available. This varies from one nation to another.
Another set of frequently asked questions are listed below:
Envoy International
Talk to Our Visa Experts
Monday - Saturday | 8.00 - 18.00
Contact Us
Envoy International
Which is the easiest country to immigrate to?
First, we'll examine the various approaches taken by different nations to immigration:
Canada
There's no denying that applying for a permanent resident visa in Canada is straightforward; the maximum wait time is just six months.
But you can help by filling out the application form carefully, conducting a self-assessment to verify your eligibility under the points-based system, and submitting the necessary paperwork on time.
Students are drawn to Canada not only because of the quality of its academic offerings, but also because of the post-graduation employment opportunities that can lead to permanent residency.
You could indeed apply for a permanent resident visa in Canada through one of several immigration programmes, but each has its own set of prerequisites and application steps.
Application for Temporary Resident Status
Program of Nomination by Province (PNP)
Getting Qualified Workers Into Quebec (QSWP)
A permanent resident visa can be obtained quickly through the Express Entry System.
Australia
With its multicultural society and emphasis on peace and harmony, Australia promises a higher standard of living.
For those looking to make Australia their permanent home, the country issues Permanent Residency (PR) visas.
The permanent resident visa allows you and your family to live and work anywhere in the country.
After three years of residency under a PR visa, you are eligible to apply for citizenship.
Most applicants for permanent resident visas use the GSM curriculum, which stands for the General Skilled Migration program.
When deciding who gets a permanent resident visa, Australia uses a points system.
Singapore
To this day, Singapore's open approach towards migrants remains unchanged. The yearly influx of new immigrants to the United States shows no signs of slowing. The majority of the locals are actually foreign-born.
Those who are considering a move to Singapore do so because of the country's low living costs, robust economy, and high quality of life. Many people come to Singapore in search of employment, while others come to settle down permanently.
There are three distinct types of work permits available to professionals who wish to relocate to Singapore.
Permission to Work
Customized Work Permit (PEP)
Permit for a Person Who Is Dependent On Me (DP)
If you have moved to Singapore with an EP or PEP holder such as your spouse or parents, you will most likely be issued a Dependent's Pass (DP).
Working in Singapore does not require a work visa if you hold a DP.
In order for you to be legally required to work for your employer, your employer must apply for a LOC (Letter of Consent).
To Gain Entry
An entrepreneur's pass is another name for this.
The programme is geared toward business owners from outside of Singapore who are interested in relocating to the country.
It is valid for one year and later, the visa can be revived for an additional year.
Visa for Extended Stays
This is for a family wishing to relocate to Singapore from another country.
The entity that paid for the visa applicant's EP, PEP, or S Pass must stipulate this in order for the dependents to travel with them.
Germany
Migration to Germany can be motivated by a wide range of factors.
Reasons to move to the country could include:
Employment
Education
Independent work

No matter your motivations for wanting to move to Germany, you must satisfy the following stipulations:
For Germany, proof of sufficient funds to cover living expenses is required, as determined by the German authorities, will be required of all applicants, regardless of their reason for migrating there.

Pre-immigration health coverage is required.

A1 or B1 proficiency in German is required for a tourist visa, while C1 or C2 proficiency is required for a permanent resident visa.
The U.A.E.
Job opportunities are a major draw for people to relocate to Dubai.
Many people can enjoy a significantly higher standard of living here that they would have been able to back home.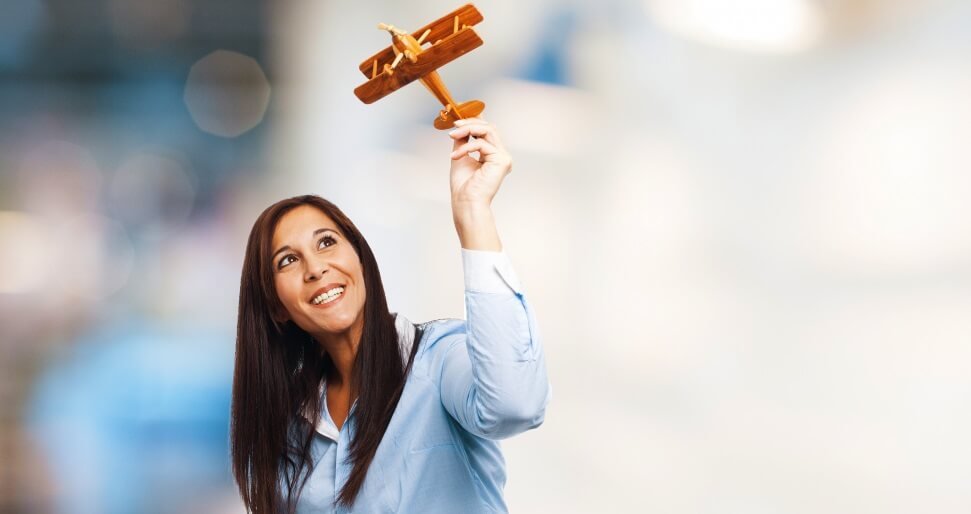 There are 4 distinct categories of visas available to those looking to relocate to Dubai:
Employment Authorization Document
Visa for Relatives or Dependents
The Case for a Visa for Students
Financial Investor Visa
Talking about the time frame as to how long the immigrant visa process, our experience has shown that the length of time it takes to complete the process is directly related to the applicant's level of preparedness, as evidenced by how far in advance they begin gathering the necessary documentation and other necessary components for the application. Again, this is visa- and case-specific. The applicant should also be aware that he or she will have no say over how long it takes the various authorities to act, but that he or she can definitely manage the time it takes to submit the necessary paperwork.
So we have listed pretty much everything that you need to know about migrating to a different country with the list of the countries that you can choose from. If you wish to migrate to any other country for any of the aforementioned reasons, we at Envoy, are here to assist you through the whole process.
Envoy International
Let's Stay in Touch