Envoy International
Invest and Settle In The UK
The United Kingdom has opened its doors for entrepreneurs and investors looking to start up shop and live in the country. The UK Innovator Visa category is often reserved for experienced business persons looking to establish an innovative venture. This visa permits you to remain in the UK for up to 5 years and 4 months with your family. After completion of 5 years in the UK, you can seek a permanent residency. Envoy International can advise you in planning and managing your financial journey in order to minimise risk and maximise the benefits of this programme.
Apply Now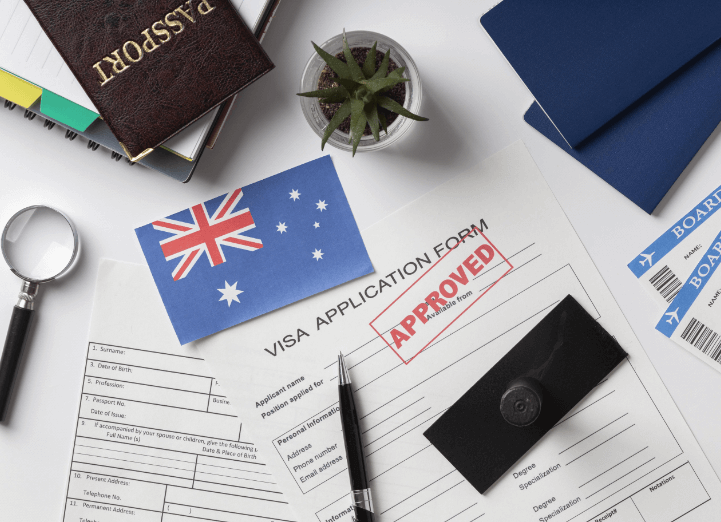 Eligibility criteria for Innovator Visa
If you want to establish a business in the UK using the Innovator Visa route and be evaluated for this Visa category, you must do the following:
You must be at least 18 years old.
You possess a minimum of £50,000 available to invest in your UK company or have previously invested £50,000 in your UK firm.
You have been certified by the UK endorsing authority that has evaluated your company concept for creativity, feasibility, and scalability.
You are satisfied that you will spend your whole working time in the UK establishing your business endeavour.
Your recommendation letter was issued no more than three months before your Innovator visa application deadline.
You actually plan to and are competent of carrying out any employment or commercial activity included in your application in the United Kingdom.
You are proficient in English to at least CEFR Level B2 (equal to IELTS 5.5 in reading, writing, hearing, and speaking).
If you are not originally from the UK or have just been here for less than a year, you must have at least £1270 to sustain yourself, plus £285 for a dependant spouse, £315 for a first child, and £200 for each subsequent child.
The specific standards you must meet will vary based on the particulars of your situation.
Who Can Apply for the Innovator Visa?
The Innovator visa is intended for experienced businesspeople who want to establish a new firm in the UK that is inventive, sustainable, and scalable.
In most cases, the company would not already exist. Where it does, though, the new firm should not yet be completely operational. Innovators might operate alone as a solitary founder or as part of an entrepreneurial team. The company concept might be related to any industry, as long as it is sufficiently original, feasible, and scalable.
If you want to join an already established firm, the Skilled Worker visa may be more suitable. If you are a senior management or expert employee of an international company wishing to develop a commercial presence in the UK, you might consider applying for the UK Expansion Worker visa.
Required Investment Funds for an Innovator Visa
Typically, you must have at least £50,000 available to invest in your UK company or have previously invested in your UK firm. You may use your own funds or those granted by your endorsing body. Because applicants must have a 'viable' and scalable company plan, you might need to spend more than £50,000. Many endorsing organisations need extra funds as a condition of endorsement.
For candidates transitioning from the Tier 1 Graduate Entrepreneur or Start-up category to continue the exact business endeavour, the investment capital criterion for an Innovator visa is eliminated. Applicants must have exhibited considerable accomplishments in comparison to their business strategy.
Envoy International
Choose Your Country






Envoy International
Talk to Our Visa Experts
Monday - Saturday | 8.00 - 18.00
Contact Us
Envoy International
Criteria for an Innovator Visa in the United Kingdom
The approving authority will also need to be convinced that you would devote your whole working time in the UK to establishing business opportunities. In order for your company plan to be supported, a Home Office-approved endorsing body must be convinced that it fits all of the following criteria:
Innovation
You have a real, unique company strategy that addresses new or current market demands and/or offers a competitive edge.
Viability
You have the required abilities, expertise, experience, and market awareness to manage the firm effectively.
Scalability
Your business plan demonstrates organised planning as well as the potential for employment creation and expansion into national and international markets.
Transitioning to the Innovator Visa Category
Applications for Innovator visas can be created from outside the UK, but it is also feasible to change into the Innovator visa category within the UK if you do not have or were not previously granted, authorization as a Visitor, Short-term Student, Parent of a Child Student, Seasonal Worker, Domestic Worker in a Private Household, or outside the Immigration Rules.
Joining an Established Organization as an Innovator Visa Holder
The Innovator visa is for entrepreneurs who want to start a new firm in the UK for the first time. Applicants must submit a novel business concept.
In most cases, the firm that serves as the foundation for the new business concept does not already exist in the UK. However, where it does, the firm should not yet be completely operational. If you want to start a new company or join an existing one, the Innovator visa category is not for you.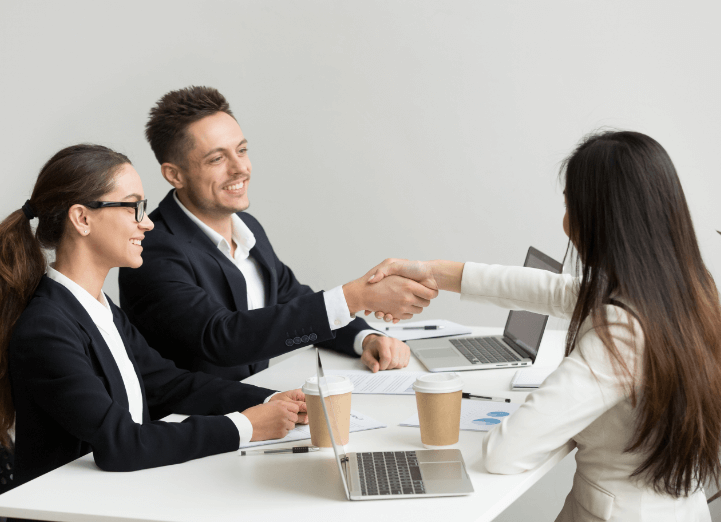 Requesting for an Innovator Visa as Part of a Group
ou do not have to be the lone creator of your company, and you may be part of an inventive team. Each candidate, however, must have their own unique recommendation from a recognised endorsing authority. Members of the innovator team who are needed to fulfil the investment funds required for a new company endorsement cannot share the same £50,000 but must individually have at least £50,000 in investment funds.
Application Cost for Innovator Visa
The existing Home Office application price for an Innovator visa is £1,036 if registering from outside the UK or £1,292 if applying from inside the UK.
Validity of the Innovator Visa
Your original Innovator visa is good for three years. An Innovator visa may be extended for three years at a time, subject to re-approval each time. The Innovator category has no time restriction. After three years in the Innovator visa category, you will be entitled to apply for indefinite permission to stay (settlement).
The Process of Acquiring an Innovator Visa
Our service for preparing and submitting Innovator visa applications is comprised of eight distinct stages
Fill up our Innovator visa inquiry form
Fill out our Innovator Visa Enquiry Form to get a free first evaluation of your eligibility for an Innovator visa.
Eligibility Evaluation
Before being approached for endorsement, all endorsing organisations need applicants to confirm that they are qualified as an individual for an Innovator visa. If Stage 1 is successful, we will organise an introductory consultation meeting to ensure that you fit the general eligibility conditions of the Immigration Rules for an Innovator visa.
Concept Evaluation
All endorsing organisations need candidates to show that they have a business plan that is new, feasible, and scalable. We will have an initial evaluation meeting to listen to your proposal and advise on whether it is acceptable to submit to an endorsing organisation.
Introduction to Endorsing Organizations
After completing stages 1 and 2, we will officially present you and your business proposal to up to three Home Office authorised endorsing organisations. Envoy International can provide direct interaction with investment committee members as well as open, fast decision-making as a trusted introducer.
Approval of Idea and Business Plan
The endorsing organisation will have a first session during which you will be able to propose your idea and business strategy. If the endorsing body believes it is suitable to go ahead with the proposal, they will invest time with you to thoroughly understand your model, cashflows, and any other criteria they see essential to ensure that your idea has the greatest chance of being approved.
Due to research and complete KYC
The endorsing body will want detailed information about you and the source of your funding. Normally, this procedure will operate simultaneously with Stage 4.
Application for a Visa
After you have completed stages 4 and 5 and received an endorsement, we will draught your Innovator visa application and send it to the Home Office. The Immigration Rules impose stringent standards on the proof required to support an Innovator visa application. We will make certain that your Innovator visa application is presented professionally, technically accurate, and accepted the first time.
Coaching and approvals
Once the Home Office has granted your Innovator visa application, you will be free to visit the UK to begin spending your investment cash and establishing your company plan.
Advantages of a UK Innovator Visa
£50,000 is a modest investment.
Spend three years in the United Kingdom with your family.
Get a two-year visa extension
Take advantage of UK healthcare and education incentives.
Processing is simple and rapid
How long is the UK Innovator Visa valid?
The Innovator Visa is originally valid for three years. If you match the conditions for a renewal, you can reside for an extra two years. After a total of 5 years in the UK, you can apply for permanent UK residence if you fulfil the qualifying requirements.
Envoy International
Let's Stay in Touch