Envoy International
Everything you need to know about Migration Visas for Australia
Australia has established itself as one of the most coveted nations in the world because of its distinctive healthcare and education systems. Australia is one of the world's most desired migration destinations and has the opportunity for talented workers with the Skilled Migration Program to help professionals with their documentation process for permanent residency. Envoy International is here to guide you with the correct procedure and make the process effortless.
Apply Now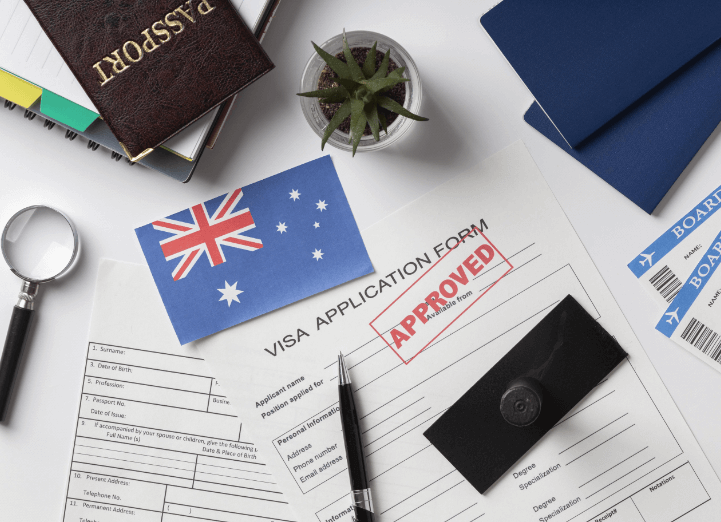 PR in Australia?
Australia uses a point based immigration system through which you can be eligible for Australian PR, which enables you to live, work, and study in Australia permanently. Students who would want to apply for permanent residency in Australia after they graduate have to inform the Department of Immigration and Border Protection about their interest through the Skill Migration program.
It is an online service platform via which the students submit their Expression of Interest (EOI) for the skilled visa.
To achieve this visa, students are required to submit some details like the nominated occupation and skills related to it, their English language proficiency, education, and work experience. And for the ones who possess some skills or a family who is looking to migrate to Australia can go for a General Skilled Migration Visa.
Top Countries To Travel Abroad
What is a General Skilled Migration Visa?
The goal of the General Skilled Migration is to attract immigrants who will have a significant impact on the Australian economy and fill positions for which there are insufficient local candidates. General Skilled Migration is basically like a stream of visas.
The high rate of skilled migrants in Australia leads to economic growth and helps in generating new job roles. The General Skilled Migration program is by far one of the most common pathways for people to settle permanently in Australia.
This is because it gives visa holders access to permanent work visas without requiring them to be tied to any employer.
What is SkillSelect?
SkillSelect is a program run by the Australian government that helps firms find qualified foreign employees to fill open positions in Australia.
The system functions in a manner very similar to that of an online job board in that it attempts to connect employees and employers based on the abilities and requirements of both parties. Workers from other countries are required to respond to a set of questions on their experience and qualifications, after which their employers are allowed to assess their profiles and recommend them for a visa.
Alternatively, the government of Australia may extend an invitation to them to submit a visa application.
What is the list of Visas for Australia?
There are several types of visas ranging from Visitors to Repealed visas.
Visitor visas
Studying and Training Visas
Family and Partner Visas
Working and Skilled Visas
Refugee and Humanitarian Visas
Other Visas
Repealed Visas
Do I qualify for skilled migration to Australia?
A minimum score of 65 points is required to qualify for a work visa in Australia, which is the primary requirement for immigration to Australia. On the other hand, if your score is between 80 and 85, you have a greater likelihood of being granted a PR visa and immigration to Australia. The rating is determined by factors such as age, level of education and qualification, amount of work experience, adaptability, and so on. Points: A total score of at least 65 on the point grid to qualify.
Age: Below 45 years
English proficiency: PTE Score or IELTS
Skill evaluation by specialized authorities in Australia
Occupation should be listed in Australia's Skilled Occupation List or Priority Migration Skilled Occupation List (PMSOL)
Envoy International
Choose Your Country






What are the requirements for a skilled migrant visa in Australia?
You need to possess skills in a profession that is in demand in Australia to be eligible to apply for a general skilled migration visa. Applicants are sent an invitation to submit their applications for general skilled migration visas based on criteria like their employment, years of relevant work experience, level of education, and level of English proficiency.
Is Australia Open to Skilled migration?
At the moment, Australia is entirely open to immigration, particularly for candidates coming from outside. Only a few of the states sponsored candidates who met certain requirements, such as having an employee that was included on the vital skill list and remaining on land.
Envoy International
Talk to Our Visa Experts
Monday - Saturday | 8.00 - 18.00
Contact Us
How many points do you need for skilled migration to Australia?
The minimum number of points you need to get Australian PR is 65. If you get a score between 80 and 85 on the eligibility criteria, your chances of getting PR in Australia go up.
How to apply for a General Skilled Migration Visa?
Applying for a Skilled Migration Visa is a simple task.
Check your occupation is on the Skilled Occupation Lists. This is only applicable to people who can fill the position on the list.
Make sure you meet all the eligibility requirements
Under age 50
Basic English skills
Meet the health requirements
Comply with the character requirements
You owe the Australian government no money and you have no outstanding obligations to them
Willing to sign the Australian Values Statement
To be eligible for the visa, you are required to finish a Skills Assessment and receive a score that is considered satisfactory.
Expression of Interest to be submitted through SkillSelect. Following this, you will need to use SkillSelect to send in what is known as an Expression of Interest (EOI). You will be asked a variety of questions by the SkillSelect software that is relevant to your background, talents, and job experience in the relevant fields.
Obtaining a government nomination. After you have sent in your expression of interest (EOI), it will be accessible by government bodies searching for potential employees with the skill set that you possess. If a government chooses to put your name in nomination consideration, they will send you a letter inviting you to submit a visa application.
And finally, once you get the approval you can go ahead and receive your visa and start working.
What are the challenges while applying?
The Skilled Migration Visa is for professionals or families who would want to permanently settle in Australia. But when it comes to applying for a General Skilled Migration Visa, several potential issues might arise.
The documentation process is extensive for starters
Make sure your professional skills match
Undergo a skill test or assessment
Get the skill test Approved
And henceforth Envoy International promises to provide 100% attention and guide you from start to finish with Personalized Solutions.
What is a Working and Skilled Visa?
Also known as Skilled Graduate visa 476. Recent engineering graduates are eligible for this kind of visa, which enables them to live, work, or study in Australia for up to 18 months for which they must be under the age of 31 and have a degree or a higher certification from a certain institution within two years. Also, you have to meet certain age requirements.
Stay
With this visa
You must
Be under 31 years of age
Have completed an engineering degree at a specified educational institution in the past 2 years
Not have previously been the primary visa holder of subclass 476 or 485 visa
What is the eligibility for Subclass 476?
Be under
Have not held this visa
candidate must not be a primary holder of a Temporary Graduate visa (Subclass 485) visa or a Skilled Recognised Graduate (Subclass 476) visa.
Meet Health Requirement
candidates have to maintain Australia's health standards, and most visa applicants are required to meet minimum health standards before handing in the visa.
Meet Character Requirement
candidate must not have any substantial criminal record
English Language Proficiency
have to show the ability in
Sign the Australian values statement
have to read or have been explained the Life in Australia booklet and sign that confirms you will be respecting and obeying all the Australian Laws.
What are the visa conditions for 476?
8502- Not to arrive before the person specified in the visa
You cannot enter Australia before the person specified in the visa has already entered Australia. This is in a case where the main visa holder or any other relevant person like your sponsor is in a case of a partner visa.
8515- Must not marry or enter into a de facto relationship before entry
You must not marry or enter into a de facto relationship before entering Australia.
Your visa might be canceled if found that you are engaged, married, or into a de facto relationship before the visa is granted.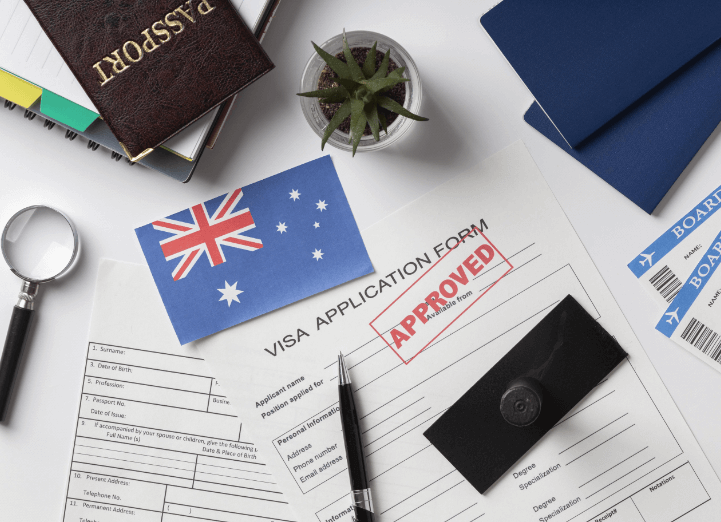 What Else?
This is most of what you might face and what you might have to counter when applying for the Skilled Migration Visa.
Australia being strict with its policies and regulations do not entertain any candidate who lacks behind even in any one of the requirements.
And henceforth the rejection of visa. Usually, the candidates are not fully aware of the scenarios and randomly just apply and that is the reason why Envoy International is present to help you not commit any mistakes.
Envoy International provides you with Quick responses, 100% attention until your process completion, end-to-end solutions, and Personalized Solutions.
Candidates with a dream to settle in Australia, it's your chance to turn it into reality with Envoy International.
Envoy International
Let's Stay in Touch