Envoy International
Work in Canada: Canadian Work Permit & Visa Process
Canada is one of the fastest-growing economies. It is evolving as a multi-cultural country by inviting and allowing migrants from across the globe to work and settle. Furthermore, it has been an attractive working hub for foreign workers due to the several types of opportunities, amenities and lifestyle the country offers.
Get in touch with Envoy International, one of the best consultancies for Canada work permit visas.
Apply Now
Benefits Offered by Canadian Work Permit Visa
With a Canadian work permit visa one can avail of the following benefits:
Work for the employer named on your work permit application in Canada.
Better Opportunities
Better Career Growth
Higher Earnings
Travel across Canada.
You will be able to apply for Dependent Visas and invite your dependents.
You can apply for a PR visa, in the later years.
To understand these benefits in detail, get in touch with Envoy International. Our Canada work permit consultants will provide you with detailed information regarding the benefits of a Canadian work permit visa.
Envoy International
Top Countries To Work Overseas
Work Permit Visa's Categories
If you are looking to work in Canada, then you'll be under either of the two categories:
Employer-specific work permit (work for a specific employer for a particular period).
Open work permit (work under any employer except for the ones listed under the ineligible list of employers and those who are involved in striptease, erotic dance, escort services, or erotic massages).
Requirement For Open Work Permit
The requirements for an open work permit are as follows:
Evidence that you have no criminal history
Evidence that you are in good health
Willingness to abide by the terms of your work permit, even if granted a limited work permit
Comply with eligibility requirements such as language skills, biometric data, and insurance.
Proof of financial resources to support you and your family's stay in Canada for the duration of your work permit's validity.
Several types of work permits.
Get in touch with Envoy International to learn more about temporary work visas in Canada.
Generic Eligibility Criteria for Canadian Work Visa
Proof of background check which states no criminal background.
Not planning to work under an employer with ineligible status.
Not planning to work in businesses that involve striptease, erotic dancing, escort services or erotic massages.
Convincing the immigration officer that you have ties to your home country.
Proof of financial stability to assure that you have enough funds to support your family and your stay in Canada.
Must have all the documents ready, in case the officer asks for the same.
Are not a threat to Canadian security.
Must be in good health and willing to undergo a medical exam if necessary.
Envoy International
Choose Your Country






Envoy International
Documents Required for Canadian Work Visa
Valid passport with more than 6 months validity from the arrival date.
2 recent passport-sized photos.
Proof of professional qualification, including work experience.
Proof of educational qualification.
Proof of adequate financial resources.
Medical examination certificates from registered hospitals.
Payment of application fees.
To check if you meet the eligibility criteria and 2-year work permit in Canada, contact Envoy International.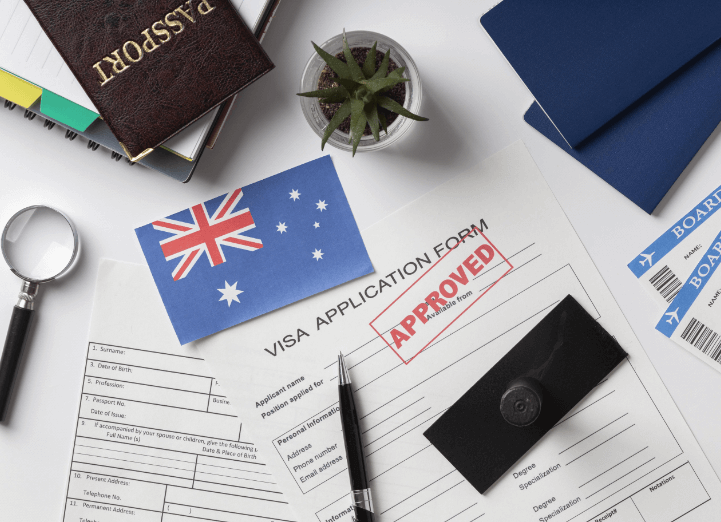 Work Permit for Dependents
An open work permit allows you to bring your immediate family members like a spouse work permit Canada and children work permit. The dependents are allowed only if you possess a job offer from a Canadian employer and an open work permit.
Furthermore, under the dependents work category, your children can pursue their education in any of the Canadian institutes and do not have to apply for study permits.
In Canada, the following family members qualify for a Dependent Work Permit:
Spouses, spousal partners, and common-law partners over the age of 16.
Grandparents as well as parents
Dependent children, including adopted children.
Adoptable children under the age of 18.
Orphans and single siblings, nieces and nephews under 18 years of age.
Other relatives who live in or outside of Canada
The following factors determine children:

Unmarried children under the age group of 22 years.
Children who are married or had a common-law partner before the age of 22 are financially dependent on their parents.
Children who are financially dependent on their parents until the age of 22 due to being specially abled.
Requirements for Dependent Visa Application
Evidence of financial stability to ensure that you can support your family during their stay in Canada. Including a cash flow statement for the last 12 months.
If you want to sponsor a Canadian Dependent Visa for your child,

They should be able to demonstrate that they rely financially on you.
If you can demonstrate that your child is financially dependent on you for any reason, you can sponsor him or her.
Either the child is biological or adopted.
To prove your relationship, you must provide a birth certificate or an adoption certificate.

The child will be subjected to medical and criminal background checks, and entry may be denied.
Documents Required for Dependents Application
Passport information and travel history
Background information
Documentation for spouse/partner, including marriage certificate
Other evidence of relationship
application completed and consulate fees paid
To further understand the requirements of dependents visa application, get in touch with Envoy International, one of the best consultants for Canada work permit.
Envoy International
Talk to Our Visa Experts
Support
Monday – Saturday | 8.00 – 18.00
Contact Us
Additional Information Regarding Canada Work Permits For Jobs
The Canada work permit visa fees, including extensions, are CA$155.
The Canada work permit processing time is approximately 6 weeks.
A brief application process is explained below:
Confirming the eligibility.
Submission of documents and forms for permit application.
Submission of the Canadian work permit application by IRCC guidelines.
Send your passport for stamping.
Envoy International's work permit Canada agents in India can help you with the entire application procedure and will enable you to get your visas on time.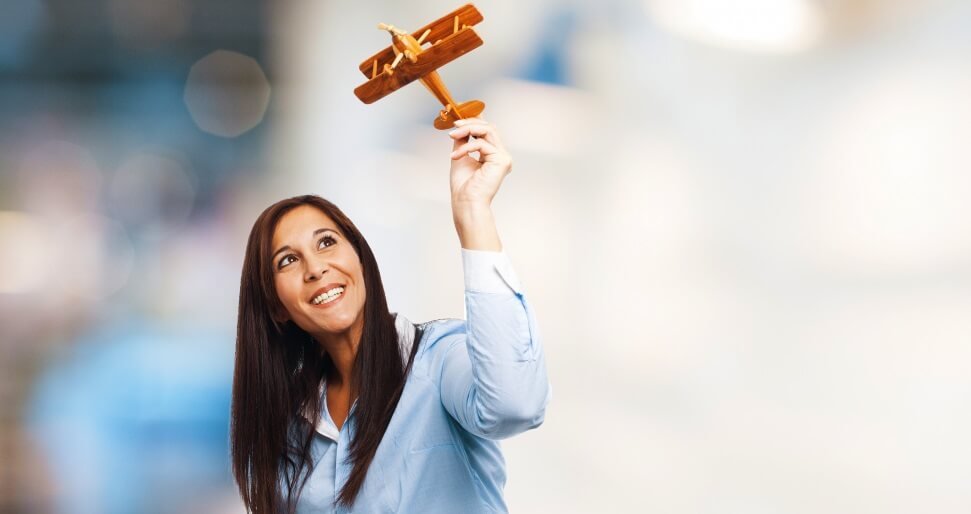 Final Words
So, this was all about Canadian work visas. To get personalized service and hassle-free process, contact Envoy International today.
Envoy International
Let's Stay in Touch