Envoy International
Visitor Visa for USA From India
Do you wish to travel to the USA to visit your friends and family? Do you want to see the beautiful sites in the USA or go there for better medical facilities? Are you looking for a visitor visa for USA from India?
The visa requirement for anyone going to the United States is either
(a) an immigrant visa for long-term residency or
(b) a non-immigrant visa for a brief visit.
Those travelling to the US should apply for a non-immigrant US visitor visa according to the visit's purpose. However, they do not need to apply for a tourist visa if listed in the US Visa Waiver Program. It is available to those who want an America visit visa for tourism briefly (visa category B-2), business (visa category B-1), or a mix of both (B-1/B-2).
Some of the purposes for applying for a US visitor visa can be:
Tourism
Visiting Friends or Family Members
Business Meetings, Events, & Conferences
Medical Purposes
Transit
Participation in short-term workshops & courses
Types of Visitor Visa
The process of applying for these visas is made easier with US visitor visa consultants like Envoy, who help thousands to apply for their US visitor visas across the globe successfully. Our end-to-end solutions ensure a simple and quick process for visitor visa US from India and around the world. Let experts handle your visa applications through the best US tourist visa agent – Envoy International.
B-1 Visa USA
This USA visitor visa is for business visitors travelling to:
Attend business conferences, events & meetings
Meet colleagues and associates
Negotiate business deals
Settle property or estate matters
B-2 Visa USA
This America visitor visa is for
Tourists on vacation
Participants in amateur contests or social events
Medical treatment seekers
B2 USA visitor visa is also the parents visitor visa USA for those parents whose children study in the USA. The primary distinction between a B1 and B2 visa is that the former is granted for business travel, whilst the latter is granted for vacation travel to the US. Both of these visas come with a six-month validity term that may be extended to a year.
Transit C
This visa is for foreign people who are passing through the US on their way to somewhere else and will stop briefly in the US before continuing their journey. Since this is not a visa for tourists or businesspeople, you are only permitted to stay in the US for the time allotted. Usually, it takes nearly five days to process the visa, depending on the workload of the US Embassy when you apply there. The C1 visa's processing period will be quicker due to its shorter term. The visa is valid for a maximum of 29 days, or until the date listed on your ticket for departure from the US, whichever comes first.
Transit C-1, D, and C-1/D
Crew members of foreign airlines or crew members of ships sailing to the US are eligible for these visas. The crew members can go to the US and remain there for not more than 29 days on a D visa. The time it takes to process a D visa might range from 3 days to 2 weeks, depending on the number of applications in the US Embassy when you are applying.
K-1 Visa USA
A person's fiancé(e) may be allowed to apply for a US K-1 visa on their behalf if they are engaged to a US citizen, intend to marry them, and reside in the US. The K-1 visa permits the foreign national to enter the country to marry within 90 days of arrival. After marriage, the couple can petition for a change in status to get a US Green Card.
Top Countries To Travel Abroad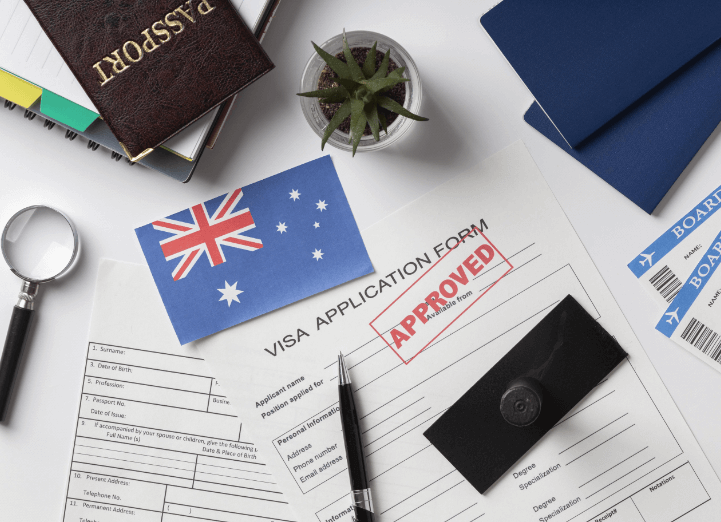 Things to note for B2 USA Visa
The B2 visa USA is the best suited for short-term visits to the USA. Usually granted for 6 months, it can also be granted as a multiple entry visa for up to 10 years. Some of the most important things to know about B2 US visa are:
At the US Embassy or Consulate, you must persuade the consular staff that you are not travelling there to immigrate to the US.
You must justify and prove that you would undoubtedly return to your country of origin or home country.
You must schedule appointments for your biometric (fingerprint) submission and visa interview.
Individuals aged 0-14 and 80+ years of age are exempted from appearing for an interview at the consulate or embassy and may submit their paperwork at the centre for visa applications.
Those already possessing a US visitor visa can renew it by scheduling a visa appointment at a visa application centre and completing the necessary paperwork in person.
The processing time for a visa is typically two to three days, after which your passport may be picked up at the VAC centre or couriered to you.
Envoy International
Talk to Our Visa Experts
Monday - Saturday | 8.00 - 18.00
Contact Us
Documents required for B2 USA Visitor Visa
Your document file while applying for B2 USA Visitor Visa should include the following:
A. Passport that is valid for at least six months beyond your period of stay
B. Travel tickets
C. Relevant insurance coverage and supporting documents if any
D. Financial documentation and proof of funds
E. Letters that indicate your reason for USA visit
F. Proof of return to home country
G. Documents to show place of residence in the USA
H. Printout of completed DS-160 form
J. Receipt of transaction fees
Process for B2 USA Visitor Visa
Submit the Form DS-160. Learn more about DS-160 here. While filling out your form, keep in mind these photograph requirements to upload your photo. Carry the same photo during your visa interview too.
Complete the payment of visa fees
Schedule an interview for the visa at the US embassy or consulate. While scheduling, search for your country of residence and find the nearest embassy or consulate to schedule your interview.
Check wait time as it may differ due to venue, visa category, season, and other reasons. Therefore, applying early is extremely important.
Pay the non-refundable visa application fees.
Make and carry the B-2 visa document
Complete the interview process that will include questions related to your reason to visit and plan for travel. Contact your US tourist visa agent to prepare for your visa interview and rehearse frequently asked questions.
Envoy International
Choose Your Country






Envoy International
Let's Stay in Touch