Envoy International
Your Ultimate Guide to Study in Australia
When we were kids, we all had the same childhood fantasy: we wanted to leave our home country and experience what it would be like to live in another country. We also wanted to attend colleges abroad and live the kind of life that we saw portrayed in movies. The fulfilment of our aspiration to become adults by realising our ambition of going to Australia to further our education gives us a feeling of accomplishment.
The country of Australia already has a lot going for it, but the beaches and mountains are simply the cherries on top. That mysterious infrastructure, a pleasant level of life, and a large number of possibilities for pupils to investigate and flourish in their environment.
Because Australia offers students such a diverse range of academic disciplines from which to choose a career path and is home to a number of institutions that are widely regarded as among the best in the world, studying there is like a dream come true for students in India. The student will only have to deal with one inconvenience during the process, and that is the process of obtaining a visa.
However, now that Envoy International is at your service, you can relax and know that you will be able to enjoy the journey, and they will provide you with the best of their services, including precision, prompt responses, and one hundred per cent attention until your process is finished.
Apply Now
Envoy International
Find the Right Courses & Colleges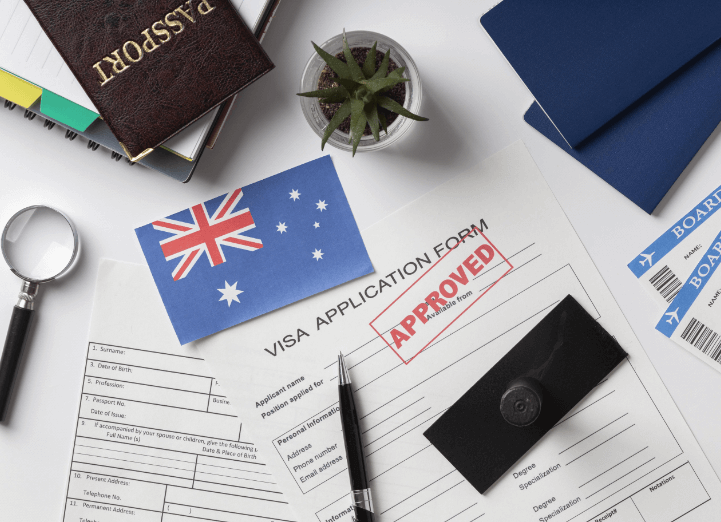 Envoy International
Documents needed to apply for Student Visa in Australia
When applying for a student visa to study in Australia, you will often be required to provide the following documents:
Documentation attesting to one's enrollment (your electronic confirmation of enrolment COE)
A valid passport
Your visa application fee
A copy of your statement as a Genuine Temporary Entrant (GTE).
Documents pertaining to one's education and professional experience
A demonstration of your command of the English language (such as IELTS test scores)
A demonstration of one's capacity to pay (tuition fees, living expenses, expenses for dependents, return airfare)
Specifics about your current health insurance coverage (OSHC)
Photos in the size required by passports
In the event that you are under the age of 18, you will also be required to produce further documentation, such as approval from your parents.
Top Countries To Study Abroad
Language test requirements for Australia
You will be required to give proof that you are proficient in the English language in order to qualify for an Australian student visa. In most cases, this entails achieving a satisfactory score on a confidential English language examination in order to demonstrate your capacity for effective communication and letter writing.
Although a score of 5.5 on the IELTS is required to qualify for a student visa, you'll need to go for a better score if you want to enrol in prestigious schools. In addition, the IELTS requirement could be different from one course to the next.
For instance, a score of 6.5 on the IELTS is often required for courses such as business, information technology, and engineering. The minimum required grade point average for admission into nursing, physiotherapy, and teaching programmes is 7.0, and in certain cases, it is considerably higher.
Therefore, it is always a good idea to acquire the advice of an expert about the score you should be striving for and the manner in which you should prepare for the same.
Envoy International
Make a living in Australia by working as an international student.
The vast majority of student visas for the Australian education system enable overseas students to have jobs alongside their studies. Once your course has begun, students who have a subclass 500 visa are authorised to work for an employer for a maximum of 40 hours during each two-week period. The restrictions of your institution or university will determine whether you are permitted to work part-time on-campus or off-campus.
It's easy to get a job and further your education in Australia. To explain further:
The level of workplace protection that is provided to overseas students is the same as that which is provided to any other Australian.
No matter what kind of work you do, the criteria established by the government of Australia stipulate that you must be paid at least the minimum wage on an hourly basis.
Education institutions, government and corporate organisations, and other types of groups all provide substantial assistance to foreign student workers.
With an Australian student visa subclass 500, you are permitted to work an unlimited number of hours, which is useful information in case you are considering finding employment over the holidays.
Student Loan for Study in Australia
HELP is the acronym that refers to Australia's student loan programme (Higher Education Loan Program). Students in Australia are eligible to get financial assistance via this programme, which is run by the federal government. This helps students cover the costs of furthering their education. Unfortunately, overseas students are not eligible for HELP; nevertheless, there are alternative sources that international students may turn to in order to get student loans. I'll give you two examples:
Universities
Private Banks
Keep in mind that you are responsible for paying not only the tuition fees but also additional expenditures like room and board, housing, insurance, and other day-to-day costs of living. Before applying for a loan, it is important to exercise caution and do a thorough assessment of your current and future financial requirements.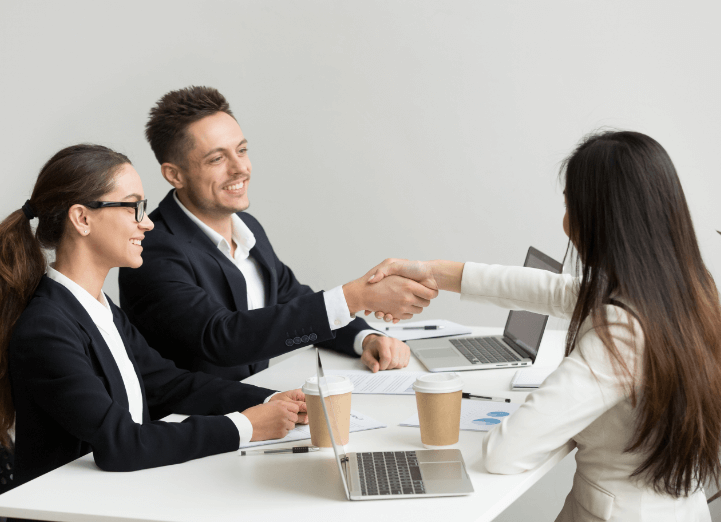 Envoy International
Choose Your Country






Scholarships Available for Studying in Australia
Scholarship opportunities are abundant in Australia for students from other countries. Scholarships are awarded, for the most part, on the basis of merit, and students must provide evidence that they meet the requirements to be considered eligible for the scholarship they are seeking for. In Australia, there are no entrance examinations required to be considered for scholarships.
The International English Language Testing System (IELTS) is the only examination that the students could be required to complete in order to verify their proficiency in the English language. Under the auspices of the Australian Scholarships Program, the government of Australia has made a number of prizes for academic study and research accessible to applicants from the Asia Pacific area. One of these regions is India.
The Australian Leadership Awards (ALA) are intended for post-graduate students who want to pursue a master's or doctorate degree in Australia over a longer period of time. The programme is run by the Australian Agency for International Development and has a competitive application process (AusAID). Candidates who can show either that they are already serving in a leadership capacity or that they have the potential to serve in a leadership role are given preference.
Envoy International
What courses to study in Australia?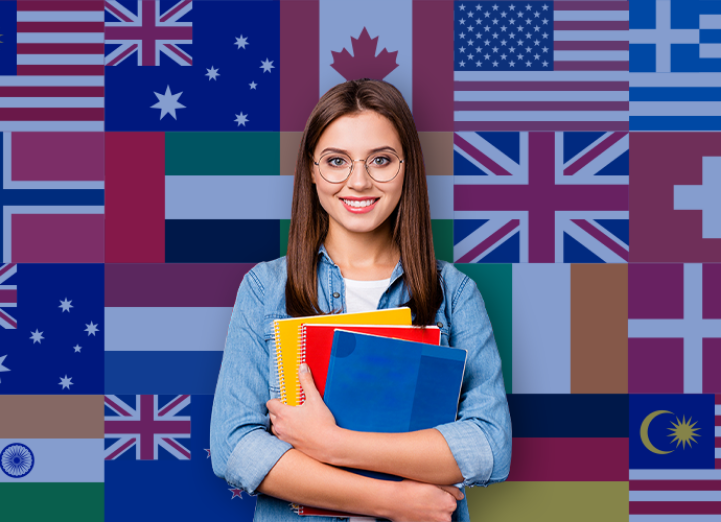 The nursing programmes in Australia are one of the most popular and highly recognised qualifications worldwide. Currently, they offer diploma, bachelor's, and master's programmes, and the fundamental framework is incorporated with extensive theoretical and practical knowledge to ensure that graduates are able to provide outstanding health care services.
It will take you around three and a half to four years to get registered as a nurse in Australia. During this time, you will also be required to do clinical rotations and study nursing theory.
The Law programme in Australia is considered one of the prestigious courses. Here are three prerequisites that must be met before an individual may be admitted to the legal profession in Australia. You've finished a law degree or similar course. You have successfully completed a Practical Legal Training (PLT) programme, which qualifies you to get a Graduate Diploma in Legal Practice. Congratulations! You are a healthy and well-balanced individual.
Students in Australia have access to a wide variety of excellent educational opportunities, including institutions and faculties that rank among the world's best. From building design and engineering to psychological analysis and the management of hospitality and tourism. There is an ocean full of pearls from which to pick, and each one comes with the assurance of a luxurious and pleasant existence.
After completing their studies in Australia, a significant proportion of students from other countries have the goal of obtaining permanent residence in the country. In order to accomplish this goal, you will need to submit an application for a visa via the SkillSelect programme, which is run by the Department of Immigration and Border Protection.
Envoy International
Talk to Our Visa Experts
Monday - Saturday | 8.00 - 18.00
Contact Us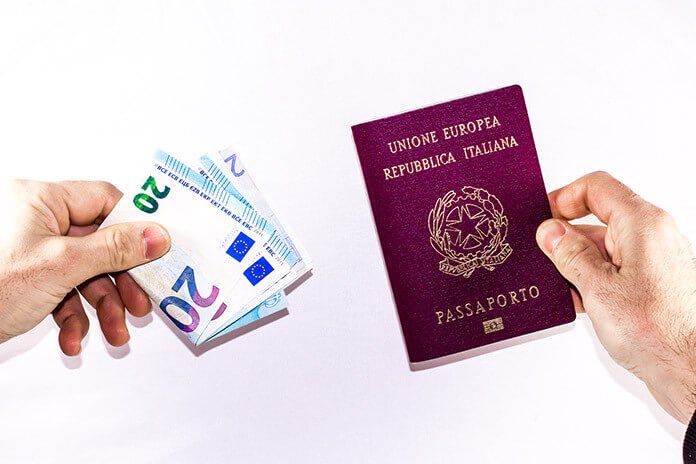 How much will it cost to Study in Australia?
According to the estimates provided by the Australian Government, the annual cost of living comes to a total of $21,041. Depending on how they choose to live and the activities they participate in, an international student might expect to spend between $20,000 and $27,000 annually.25-Jun-2020
Expenses related to living: a weekly budget (indicative)
After the purchase, a car will cost between $150 and $260 each week.
Entertainment: $80 to $150 per week
The cost of food and restaurants ranges from $140 to $280 a week.
Envoy International is here to make it possible for you to achieve your goal of obtaining an education in a foreign country, such as Australia, by providing services that are hassle-free and provide great results quickly. Their meticulous attention to detail combined with their lightning-fast response time gives their customers the peace of mind that they are in good hands when it comes to the laborious chore of documenting all of their long procedures.
Envoy International
Let's Stay in Touch