Envoy International
Is IELTS mandatory for Canada PR?
In 2021, nearly a third of all immigrant arrivals will originate from India. Nearly a third of all 2021 arrivals to Canada will be from India, making that country the top source for those seeking permanent residency. In light of the recovery of the economy from the Coronavirus global epidemic, the federal government has announced that it intends to invite a larger number of immigrants, thereby increasing the probability of applicants gaining permanent residency. According to projections, between 2022 and 2024, Canada will receive over a million new permanent residents, or well over 430,000 annually.
If you are starting your Canada PR process from India, here are a few things you should consider:
We shall guide you one by one on how to apply for Canadian PR and we hope that it makes it easy for you to take a step towards your future. Just like traveling to most of the countries, the most primary question that we have while looking to migrate to any other country including Canada is: Is IELTS mandatory for Canada PR?
Apply Now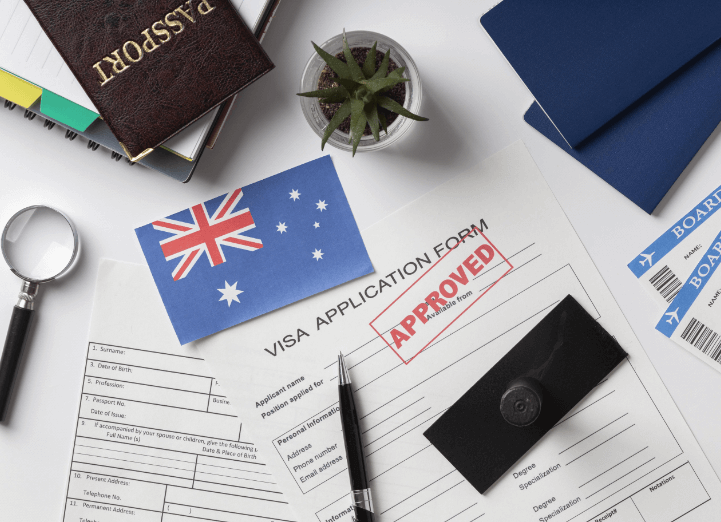 The following are the required minimum IELTS scores for a Canadian permanent resident application:
The Express Entry System's Individual Module Contains 6 Bands Four Skills: Oral, Written, Verbal, and Aural
The Provincial Nominee Program has a 6-tiered individual module.
All four modalities of communication: oral, written, aural, and aural 4.5 bands in the individual section of the Saskatchewan Immigrant Nominee Program (Stream Occupation in Demand).
Languages: Spoken, Written, Read, and Heard CLB 5 in Quebec, Canada (Listening 5 bands, Reading 4 bands, Speaking 5 bands, and Writing 5 bands)
Express Entry governs three distinct economic immigration programmes into Canada. These programmes allow highly qualified foreign nationals to immigrate to Canada permanently. The minimum IELTS scores for permanent resident applications to Canada under the three economic immigration programmes are as follows:
For the Federal Skilled Worker Program, you'll need language test scores above or equal to CLB 7 (Canadian Language Benchmark) to qualify. Speaking, Writing, Reading, and Listening Band Scores of 6 on the IELTS are equivalent to a CLB 7 in CLB.
The Canada Experience Class Program requires a minimum IELTS score of 6 for occupations in NOC A, or a minimum score of 7 for occupations in NOC 0. If the job falls under the NOC B skill level, a candidate only needs a score of 4 in Reading and 5 in Speaking and Writing to be considered.
To qualify for the Federal Skilled Trades Program, applicants' language test scores must be at or above Canadian Language Benchmark (CLB 4). When taking the IELTS, a score of 4 in each of the four skills (Speaking, Writing, Listening, and Reading) is equivalent to a CLB 4.
On the other hand, the higher your test scores, the more points you will receive. This will further improve your prospects of obtaining a Permanent Resident Visa to Canada.
After you're done with the IELTS score, here's a basic understanding to your question, how can I get a PR in Canada?
Every year, a large number of people make Canada their intended destination. In order to obtain permanent residency in Canada, there are a few different paths you can take, each of which has its own set of requirements and timelines. You can improve your chances of being granted permanent residency in Canada by taking a few simple measures. Be sure you have your legal document, passport, and any other personal, financial, or healthcare records that may be requested. After that, fill out an application form that you can get from the Canadian government's website.
And the time frame is typically between one and two years. The Express Entry system, which uses a points-based method to determine eligibility, is the most popular application route. It's also possible to apply through one of the provinces' nominee programs or by making an investment in a Canadian business. Your relatives that are already Canadian permanent residents or citizens may also be able to help you gain entry to the country.
Envoy International
Choose Your Country






All the preparation would also make you wonder if Canadian PR expires?
In spite of the expiration of your PR card, you will still be entitled to all the benefits associated with it. However, a valid PR card may be required for access to certain provincial services.
If you leave Canada and want to return with a commercial vehicle, you'll need a legitimate PR card. It is possible to apply for a new or renewed PR card if you have lost your old one and are planning to travel outside of Canada.
Migrating is undoubtedly one of the most bold steps that one can take and for that you might also think twice to see which city is best for PR in Canada and that is completely valid. Given the recent trends, Canada continues to be a popular choice among potential immigrants from all over the world. Canada is a continent unto itself, giving newcomers a wide range of options when it comes to climate, economy, and language.
Envoy International
Talk to Our Visa Experts
Monday - Saturday | 8.00 - 18.00
Contact Us
Increasing numbers of people have moved into rural and Western regions of Canada in recent years, changing immigration patterns. The growth of Canada's natural resources sector, especially its energy and petroleum industries, has been a major factor in luring newcomers to the country. To answer your question, we have a list of a few cities where the success ratio of getting a PR is relatively higher:
Toronto and Ottawa, the most populous cities in Canada, the country's capital, are both located in the province of Ontario. Toronto is among the most culturally diverse cities on the planet because Ontario has long been the gateway to Canada.
In terms of immigration, Quebec, Canada's only French-speaking province, has had a very tumultuous history. Montreal, Canada's second-largest city, used to vie with Toronto as the country's main point of entry for newcomers from all over the world. With both the rise of Quebec separatism and the possibility of Quebec independence, things started to shift in the 1970s.
Alberta has often been referred to as "Canada's Texas" due to the state's Western culture and abundant oil resources. Calgary, the largest city in Alberta and for many years a hub of the Canadian energy industry, is now a multicultural metropolis that has managed to preserve many aspects of the province's Western heritage.
There are many more cities that haven't made to the list but are wonderful for people who are planning to get a PR in Canada from India.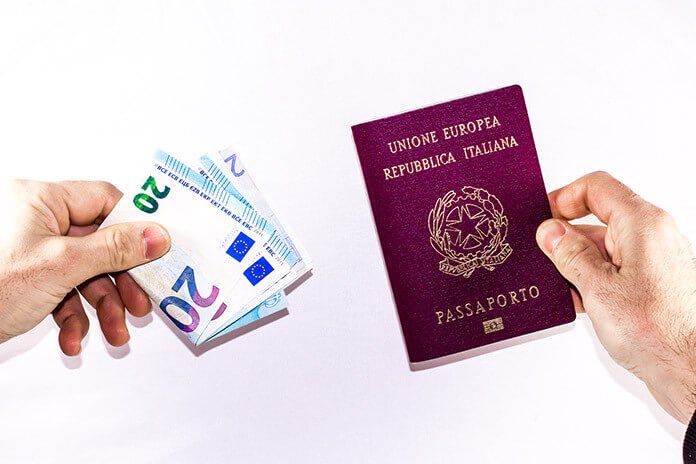 Now that we have looked at many major aspects of getting a PR in Canada, let us look at another important aspect before you travel to this beautiful country: How much does PR Canada cost?
Now, the visa fee is not due until your application is chosen, which is a perk of the Canadian PR process. But at first, you'll have to shell out some cash to cover the cost of your educational background check. We shall dive deep into the expenses involved in obtaining Canadian citizenship.
Let us look into the initial costs for Canada PR Visa. The estimated cost of an ECA is 14,562 INR (CAD 240). ECAs are used in Canada to determine whether or not a foreign credential, such as a degree or diploma, is equivalent to its Canadian counterpart.
The following fees are associated with submitting an application for Permanent Residency:
850 Canadian Dollars is the cost of applying for Canadian permanent residency (INR 51,596 approx.)
The costs of applying for permanent residency in Canada for a second person (such as a spouse) are the same as for the first: CAD 850 (INR 51,596 approx.)
The cost of a Permanent Resident visa for a child is CAD $230. (INR 13,956 approx.)
You can pay the Canadian dollar (515 Canadian dollars) RPRF (Right to Permanent Residence Fee) either at the time of application or after your permanent resident visa has been approved (INR 31,261).
Canada's Department of Immigration, Refugees, and Citizenship has increased application fees for permanent residence as of April 30, 2022. (IRCC).
Upon receipt of your ITA, you will be able to move forward with the submission of your permanent resident application. After that, you have to sit tight until you get the Invitation to Apply (ITA). Both application processes have reached a point where their procedures and costs are nearly identical. In addition, you'll have to foot the bill for obtaining crucial paperwork. These are the basic costs in order for you to apply for a Canadian PR from India. In just 6-8 months from now in 2022, you can obtain your Canadian permanent resident visa if you are a citizen of India. In India, the processing time ranges from six to eight months following ITA submission (Invitation to Apply). Auditability is, however, an important aspect of the permanent resident application process. When you might get your ITA is anyone's guess. For more detailed information, you may reach out to us at Envoy anytime and we shall guide you through the whole process step by step.
Envoy International
Let's Stay in Touch