Envoy International
Everything You Need To Know About Business Visa
You are probably familiar with the concept of a student visa, just like the majority of people; nevertheless, you were probably unaware that a student visa is one of the four major kinds of visas. There are four basic categories of visas: tourist visas (visas for pleasure travel), visas for immigrants and naturalisation applicants (including by marriage), student visas (for studying in a foreign country), and business or work visas (for working; this category includes both non-immigrant and immigrant types).
One type of visa that is not very well known to the general population is called a business visa.
Apply Now
Business Visa
Since the world has become a global village and is open to high potential people and businesses, anyone with the potential can take advantage of this global opportunity to build their existing or new businesses. Permits are accessible for this type of activity all around the world because everything is open but subject to regulations and constraints.
Trade and commercial transactions between nations are made easier by the availability of business visas. These visas are normally for short stays and allow the person to engage in commercial activity within the jurisdictions to which they are granted access.
The applicant of this visa is permitted to engage in commercial activity within the jurisdictions of the countries that they are authorised to visit for the duration of the visa's validity period, which is limited in duration. A business visa is a special kind of travel permit that grants a person permission to go to a different country in order to participate in commercial activities overseas.
It does not authorise its holders to engage in full-time employment in the nation to which the visa was granted.
Top Countries To Work Abroad
Business Visa Information
Depending on the specifics of the situation, the validity period of the business visa could last anywhere from three months to ten years. The number of days of permission granted by a business visa might vary substantially from one country to another and also depends upon what the visa is intended to be applied for.
Almost every nation in the world provides business visitors with a variety of adaptable visa alternatives, making international commerce possible. The business visa is almost always going to be your best option when it comes to visas, regardless of whether you are going to be meeting with clients, attending conferences, visiting on-site, or holding sales meetings. The majority of business visas will allow you to:
The primary intention of a visit should be for conducting business.
You should be able to finance its own expenses throughout the stay.
You should be able to return to the country to which you belong after the term of your visa.
Maintain a temporary presence in the country for which you are applying in order to carry out commercial and financial dealings.
Establish a temporary business address.
Experience travel in that country
Participation at meetings, conferences, seminars, and interviews that have been scheduled in advance
Speaking at a conference on a one-time basis or giving a limited series of talks and speeches (but only in cases where the conference is not conducted as a commercial event and will not make a profit)
Conducting negotiations and executing contracts and transactions
Participating in trade shows (where the job involved is limited to promotional activities and does not involve selling products directly to customers)
Visiting different locations and conducting checks
Envoy International
Choose Your Country






Envoy International
Talk to Our Visa Experts
Monday - Saturday | 8.00 - 18.00
Contact Us
Business Visa Eligibility
Required Documents
Even though the document requirements for obtaining a business visa in any country are distinct from one another, there are some documents that are essential for obtaining the vast majority of business visas. These are
A valid passport
Itinerary for travel, containing specifics regarding lodging and transportation
Credentials in business and professional endeavours
Academic credentials
Evidence indicating that you intend to return to the nation from which you originated after performing your business.
Evidence that you want to go back to your home country after completing your business activities
Evidence that you have sufficient financial resources
Examination by a doctor and proof that you have sufficient insurance
Requested application with the fee submitted.
The cost of acquiring a business visa in each country is different from that of the other country, just as the document criteria for obtaining a business visa in each country are different from country to country.
When applying for a business visa, there are a few significant considerations to take into account.
First-time travellers often find the prospect of conducting business in a foreign country to be somewhat intimidating. There are a large number of forms and files that may be submitted either online or traditionally. When you get to the interview stage, you can feel stressed out.
Before you even consider submitting an application, there are a few matters pertaining to your business that should be resolved before you start making preparations for travel documentation. Therefore, it goes without saying that you should be knowledgeable about company documents; nevertheless, you should also be on the lookout for certain pitfalls. To begin, before you book your trip, make sure you have a crystal clear picture of who your business partner will be in the country you will be visiting.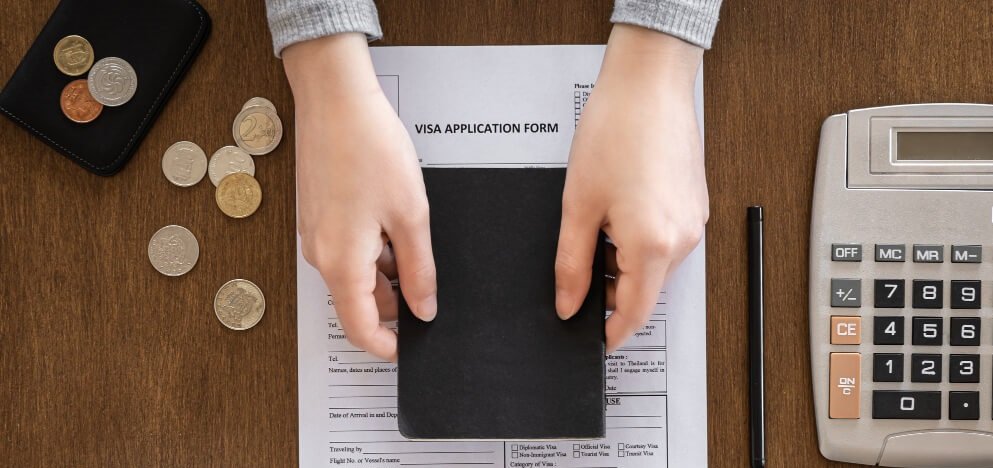 Given the high cost of business travel, it is best to have a big client base in order to make the most of the money you invest in trips for your company. This is true even if you have a very high-profile customer. You are aware, no doubt, that in this day and age of globalisation, other countries encourage business travellers to visit their countries. They would benefit financially from increasing their amount of work travel. As a result of this, you are a highly desirable visitor to the countries that you travel to.
Travel expands a person's perspectives, encourages the sharing of experiences and expertise, and paves the way for economic activity and all the advantages that come along with it. Therefore, it is to everyone's advantage if travelling can be done at a low cost and without a lot of effort. Therefore, take precautions to ensure that nobody makes your life more challenging. The question now is, what do you require to get started on this trip that will be beneficial for you? The following advice should make your upcoming trip to work more manageable and possibly even enjoyable:
The process of applying for a visa in a country can differ depending on the country. In certain countries, you can obtain a visa upon arrival. Some nations have more comprehensive visa application forms. There are visas that allow for a single entry and visas that allow for numerous entries. The first thing that you need to do is find out what the requirements are for the country that you will be travelling to. If it's an application for a visa, then you need to begin the process by filling out a form that contains the specifics of the visa application. There could be anywhere from five to a dozen questions and answers total. Typical interview questions cover topics such as the subject's name, date of birth, and occupation, to name just a few. You are required to begin the process of applying for a visa far in advance of the date you intend to go.
Additionally, there are some countries that require you to get a letter of invitation from the individual or business house that you plan to affiliate yourself with in order to enter the country. You will need a certificate from your company approving business travel, a business bank statement for the previous six months, and other documentation linked to this in order to do this. Additionally, you will need to send photographs that are the appropriate size for a passport. Information regarding your itinerary in addition to your medical history, the specifics of your accommodations, and the present state of your finances, to name just a few examples. And, maybe most importantly, the cost of the visa.
This may seem like a significant amount of information, but an experienced traveller will save a digital version of these documents, which can be printed out or linked to the online forms.
The most common way to apply for a visa is either online, through the mail, or in person at the embassy of the country that you wish to visit. In addition, you have the option of entrusting the processing of your application to a visa agency.
There is no such thing as having an overwhelming amount of information. You need to make arrangements for the visa well in advance, keeping in mind that the processing time can take a few days to many months. Keep in mind that the date on which some visas become valid does not necessarily correspond to the day on which the traveller arrives in the country for which the visa is required. Therefore, it is generally recommended that obtaining a visa months before your trip is not necessary, as doing so would limit the amount of time that you are able to spend physically present in the country.
Always be prepared with some knowledge of the language and culture of the country you are travelling to in the event that you are questioned during the interview about the country you are visiting. It is of the utmost significance to make a favourable impression on the interviewer while also presenting oneself in an appropriate manner. Always make it a priority to be at the location as early as time permits. You will have some additional time to relax before the interview starts as a result of this, and you will be able to respond calmly to any questions that are asked of you.
With these important things to keep in mind when applying for a business visa, you can always stay out of trouble, as you should always consider the fact that you are going to a foreign country with different rules and regulations very sincerely.
Choosing a seasoned professional such as Envoy will make the process of obtaining a business visa for your upcoming business trip much quicker and simpler.
Get in touch with us to find out more.
Envoy International
Let's Stay in Touch