Envoy International
Apply for Your Visit Visa Right Now
A visa, either a nonimmigrant visa for a short visit or an immigrant visa for a longer stay, is required of most foreign citizens who desire to enter a foreign nation.A visit visa is required for any travel to a foreign nation, whether for travel, business, or to see loved ones already residing there.
Depending on the purpose of your travel, you may be required to submit an application for a specific category of visa.
A tourist visa is required for those considering a holiday or tourism excursion to a foreign country.These visas are only valid for a limited period of time and prohibit the holder from engaging in commercial activity while in the nation. However, each country has its own application process, qualifying standards, and list of supporting documents.
When travelling for professional purposes like client meetings, conferences, site visits, and sales meetings, a business visa is usually the best option. The following are among the many privileges offered by most business visas:
A comfortable stay for a while in the country
Engaging in Business and Financial Deals
Arranging a makeshift workplace
Vacationing in that country
International Hotspots for visit
Apply Now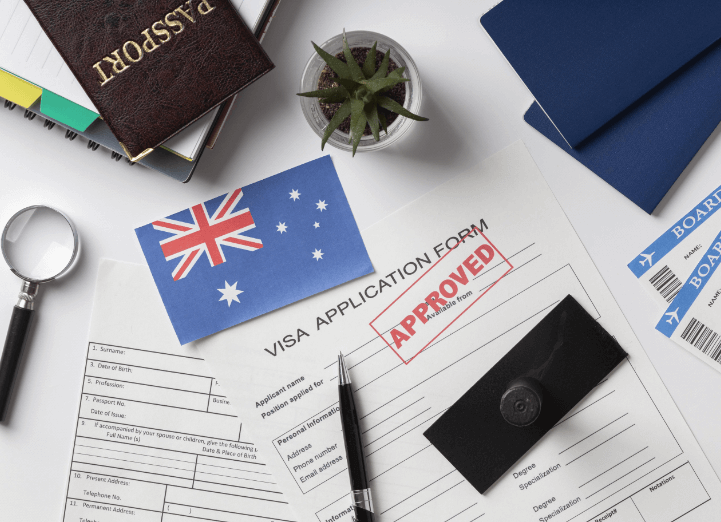 Schengen Visa
To travel freely throughout Schengen member states in Europe, a visitor visa is required. Visa-free travel to the 26 European nations that make up the Schengen Area is possible for citizens of all but a handful of countries for up to 90 days in any 6-month period with the Schengen Visit visa.
All European nations that are signatories to the Schengen agreement recognise the Schengen visa. Individuals planning short-term visits to Schengen zone member states in Europe must first get a Schengen tourist visa.Within the six-month duration of your Schengen visa, you may spend up to 90 days in any of the Schengen countries as a non-European national.
You can submit your application for this visa up to three months before your planned departure date.
A separate visa is required to enter any of the Schengen countries.
Free use of international airport transit lounges is included in the price of the visa for countries that qualify.
US B1/B2
Business (visa category B-1) or
Tourism (visa category B-2) or
A combination of both (B-1/B-2).
Business Visa (B-1)
Participate in a convention or conference involving science, education, professional development, or business
Contract negotiations
Consultation with your professional contacts
Estate settlement
Tourist Visa (B-2)
Tourism
Vacation (trip)
Medical rehabilitation and treatments
Participation in competitions or events held in musical, athletic, or other fields by individuals who are not receiving payment for their services.
Engagement in social gatherings organised and hosted by fraternal, social, or volunteer organisations
Enrollment in a short educational programme taken for personal enrichment rather than a credit toward a degree (for example, a three-day painting class while on vacation)
Envoy International
Activities of a Visitors Visa not permitted during travel
Employment
Study
Work in journalism, radio, film, print, or other informational media as a foreign press reporter
Joining the crew of a ship or aircraft
Any professional performance either for money or in front of an audience that is being charged
Residing permanently in the United States
In the event that you are found participating in any of the activities that are not permitted while travelling on a visitor visa, your visa will be cancelled, you will be removed from the country, and it will be highly unlikely that you will be able to obtain any other visa in the near future.
Apply Now
Envoy International
Choose Your Country






Envoy International
Talk to Our Visa Experts
Monday - Saturday | 8.00 - 18.00
Contact Us
UK Standard Visitor Visa
To visit the United Kingdom, nearly all visitors must first get a UK visit visa, usually referred to as a Standard Visitor Visa.
The following visas to the United Kingdom have been replaced by the standard visitor visa.
Business Visitor Visa
Family Visitor Visa
Student Visitor Visa (up to 6 months)
Child Visitor visa
Sports Visitor visa
Entertainer Visitor visa
Prospective Entrepreneur visa
Private Medical Treatment Visitor visa.
This visa allows you to conduct approved business operations in the UK as part of an abroad job role for a duration of up to six months.
If your business requires you to visit the UK on a regular basis for an extended period of time, you can apply for a visa that is valid for two, five, or 10 years.On the other hand, you are only permitted to stay for a maximum of six months on each visit.
Academics travelling to the UK on a sabbatical or exchange can apply for 6 or 12 months, depending on their qualifications. A senior doctor or dentist may also come to participate in research, lecture, or practise (as long as it is not a permanent appointment).
It is suggested that the visa application be prepared meticulously because visas are sometimes denied for minor errors.
The submission of an application for a visiting visa to the United Kingdom must take place outside of the United Kingdom. You must submit your application for this visa at least 30 days before you are scheduled to arrive in the United Kingdom.
You will need to go through these basic steps in order to submit an application for a visa to visit the UK:
Check to see if you meet the requirements to obtain a tourist visa.
Complete the application form that can be found online.
Get together all of the necessary paperwork.
Make a reservation for the appointment.
Be present for the interview.
Australia Visit Visa
You can submit an application for a visit visa to Australia under the Subclass 600/601/651/444/461/417, or 462, depending on the purpose of your trip to the country. Australia provides a variety of visit visas, each of which corresponds to a specific reason for travelling there.
The purpose of the Australia tourist visa is to encourage tourism and travel of shorter duration to Australia on the part of individuals, friends, and businesspeople. There are three different kinds of visas that can be obtained:
Tourist Visitor: Someone who visits Australia for the purpose of sightseeing or to pay their respects to friends and family is considered a tourist visitor. Anyone from anywhere in the world, including Australia, is free to participate in this event.
Business Visitor: A business visitor is a person from the world of commerce who must travel for a limited amount of time in order to do business, attend events, or negotiate deals. It is required that your application be submitted from a location that is not Australia.
Sponsored Family Visitor: Family members who are not Australian citizens or permanent residents but who are sponsored by an individual who is already a Australian citizen or permanent resident of Australia for a visit visa are referred to as sponsored family visitors. Sponsored family visitors can only enter Australia temporarily.
Longer-lasting visitor visas to Australia are available to parents of Australian citizens and Permanent Residents.
General Requirements
There are some prerequisites that must be met in order to apply for a visa, and the vast majority of visas share these criteria.
A valid passport with a minimum validity of 6 months from the date of travel is required.
A copy of the bio page of the passport
A photocopy of two-way tickets must be provided
Financial evidence that document the financial situation from the most recent bank
A photocopy of the sponsor's current and valid passport
You will require a marriage certificate if you are married to someone who is a citizen of another country.
A letter of invitation from a sponsor, friend, or family member who resides in the abroad nation
When discussing children, you need to provide both the birth certificates and marriage certificates of the parents.
Process of Applying for a Visa
The process of applying for a visa can be intimidating.When carried out under the direction of a professional service provider such as Envoy, both the prerequisites and the application procedure for a visitor's visa are reduced to their barest essentials, making the entire undertaking easy. We assist you in determining the most effective approach to obtaining your visit visa, preparing financial statements that need to be presented, assisting you in filling out forms, advising you on the documents that need to be presented, and reviewing all of the documents before they are submitted, thereby minimising the likelihood of any documents being rejected.
Envoy can help you negotiate difficult visa requirements with greater confidence by providing you with the information, experience, and rigorous processes necessary. We have a high record of success and provide service that is unparalleled in our industry.
Envoy International
Let's Stay in Touch