Envoy International
All you need to know about Work Visas.
People all around the globe wish to at least visit different countries once in their lifetime. But what if they get a chance to work in such a country? Usually, people overlook the business side of these countries and how beneficial it is for them.
There is always a requirement for a skilled mindset in different countries. And the best part is that countries such as India, United Kingdom, USA, and Canada provide visas for candidates who would love to work.
Envoy International is here to turn your wish into a reality!
Apply Now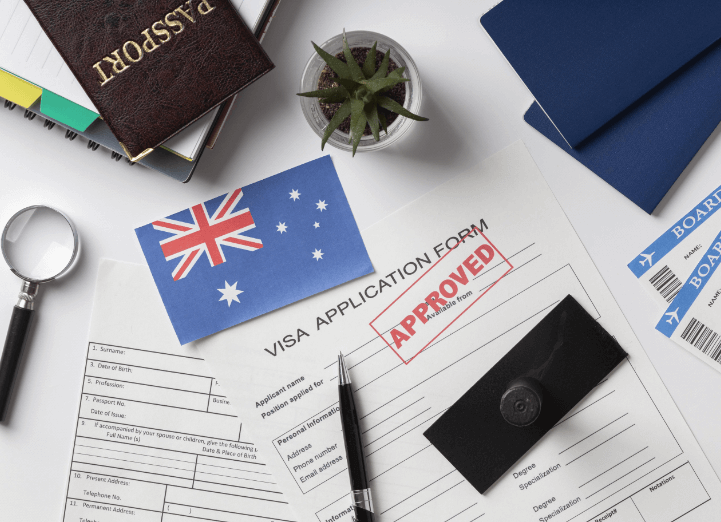 What is a Work Visa?
Work visas are basically like gate passes to another country but only for work.
It is mandatory for most of the countries present to register a professional as an employee in a foreign state.
It is usually temporary but the visa can be renewed. Few countries even allow you to issue a permanent work permit and after that allow the visa holders to change to a residence visa after a certain time.
For this process, countries have different procedures and different sets of rules to abide by.
Why is Work Visa needed?
For a basic understanding work visa is a legal document that authorizes your entry to any country.
As for India, it has a very strong limitation for foreigners, as India has witnessed illegal migration for decades, and so as result, the government had to step in and create strict rules and regulations. And this goes for most of the other countries.
Therefore, the work visa permit was created through which a person can enjoy work and as well as take advantage of the country they are working in. This satisfies both the party the professional and the government of the particular country.
Top Countries To Work Overseas
Envoy International
Work Visas in India
There are several types of visas and have specific requirements to issue one. The one concerning for professionals who are looking for a work permit or work visa is called an employment visa or E visa.
What is an e-visa?
While travelling to India you require a visa. Before the e-visa was introduced you would have to go to a consulate or an embassy to apply for it. Since the introduction of e-visa for India, it is now a simpler procedure to go through.
The e-visa is a legal document which is also known as ETA (Electronic Travel Authorization). While it is still possible to apply for a physical visa for India. But nowadays professionals and travellers prefer the e-visa format.
Can a foreigner work in India?
Foreigners who want to go to India to start a business or industry venture or to look into ways to start a business or industrial venture in India are welcomed.
If foreign citizen wishes to enter the country for the sole purpose of carrying out projects or contracts, they will be required to get an employment visa.
Envoy International
Choose Your Country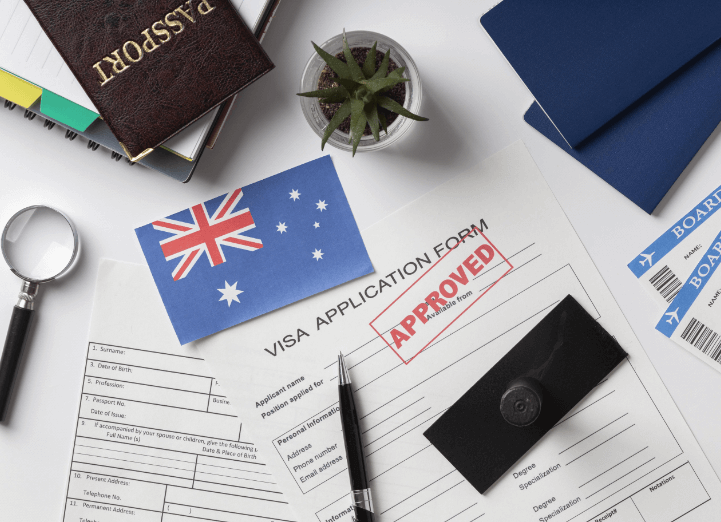 Is it easy to get working visa in India?
There are certain requirements for a professional to issue a visa and get a work permit. The main visa required is an e-visa. And henceforth before acquiring the e-visa a professional cannot obtain any sort of employment contract or cannot start working.
The main requirement is the visa and it all depends on the time taken for the e-visa to arrive.
Once the application for an e-visa begins where you will be required to submit the documents like your visa application form, passport's first-page copy, tax liability details, etc.
With all the required documents a professional will also have to submit their facial biometrics and fingerprints.
The process for obtaining a work visa is listed on the Government of India website. The fee that you pay for your business visa will be determined by how quickly you want it to be processed.
Standard Processing allows you to get your business visa in five business days at a cost of US Dollars 124.99.
Rush Processing- That Is a Little Bit Faster. You will pay USD 178.49 and get your business visa in three days.
Super Rush Processing – This is usually the fastest option. You will pay a total of USD 203.49 and obtain your business visa in two days.
Envoy International
Talk to Our Visa Experts
Monday - Saturday | 8.00 - 18.00
Contact Us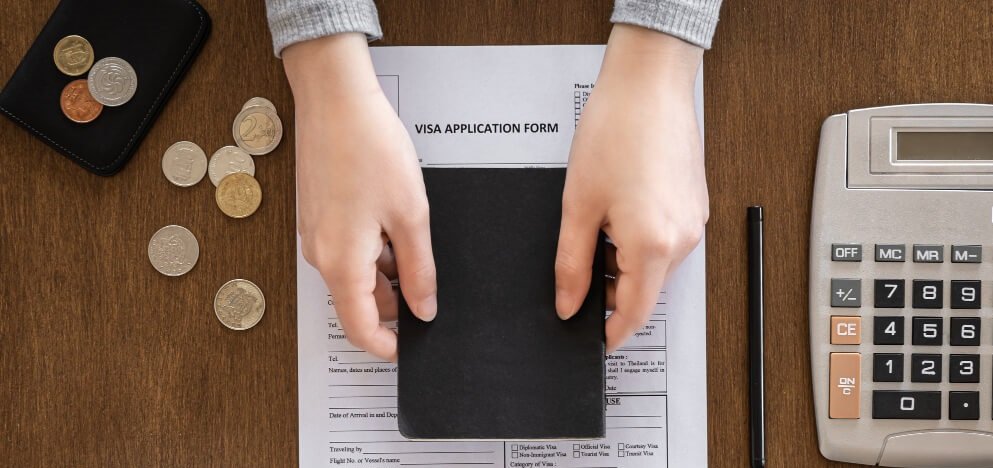 What is the cost of a working visa for India?
Professionals applying for working visa have to pay according to the respective country they belong to as the visa fees for every country is different.
If from the USA then the fees will be
1 year (Multiple Entry) 182.90$
6 months (Multiple Entry) 142.90$
If from the UK then the fees will be
1 year (Multiple Entry) 522.90$
6 months (Multiple Entry) 482.90$
Envoy International
Is work visa available for professionals from US and UK?
Apply for the India eVisa
For countries like UK and US to avail e-visa there are certain requirements that a professional needs to fulfill.
Professionals from UK can apply for the India eVisa, which is the quickest and most convenient way to obtain a travel permit. For this visa, a professional can put in their application from anywhere in the UK, with no need to visit an embassy or consulate.
UK passport holders have to meet all the India visa requirements to apply, which includes having a valid British passport and email address.
If you want a work visa for India from UK you are required to submit the following documentation.
complete e-visa application form
a copy of your passport
a passport-sized photo with dimensions between 350X350 pixels and 1000X1000 pixels
For the e-visa application, you will also be required to make an online payment and henceforth you need to have a credit or a debit card handy while you fill in the application.
If you want an India work visa for US citizens then you require certain documents
Passport- It is required that the US passport be valid for travel for at least another six months after the date of departure.
Passport Information page scan- You will need a copy of the biographical page in electronic form and will be required to upload this as a part of the Indian Business Visa Application process.
Digital Facial Photograph- When you apply for an Indian Business Visa online, you will have to upload a digital photo of your face. The picture should show your face clearly.
Copy of Business card- You must also upload a picture of your business card. If you don't have a business card, you can also give a business letter from your counterpart in India that explains what you need.
Details of the Indian company- Details of an Indian company: Since you are going to do business with people in India, you should have the name, address, and website of an Indian company on hand.
Envoy International
What is Free Work Permit Visa for India?
Citizens of India who want to visit countries that do not need any form of visa from holders of Indian passports are eligible to take advantage of the "free visa for Indians" or "no visa for Indians" program that is available via certain embassies.
In simpler terms, you do not require a pre-obtained visa or an e-visa, or a visa on arrival to visit these countries.
What Else?
For the ones looking to work and travel around the globe to make a difference for themselves as well as their nation these are the basics of work visas and permit required from India to the US to the UK to Canada.
Every country has its distinct opportunity for skilled masterminds are looking for people to visit and work in their country.
Envoy International provides you with Quick responses, 100% attention until your process completion, end-to-end solutions, and Personalized Solutions.
Candidates and Professionals with a dream to work while traveling around the globe, it's your chance to turn your dream into a reality with Envoy International!
Envoy International
Let's Stay in Touch