Envoy International
UK Business Visa
A business visa is a kind of travel visa that enables a person to visit a foreign country to conduct business. The United Kingdom has one of the world's most dynamic economies. Its importance in the global economy makes it one of the most popular places for businesspeople from all over the globe.
To travel to the UK for business, you must apply for a Standard Visitor Visa. This is a 6-month visa that you may apply for up to three months before your trip. Envoy International's professional services can support you through the whole UK business visa procedure.
Apply Now
Brief about UK business visa
The UK business visa is a short-term or long-term visa that permits holders to reside in the UK for a maximum of 6 months. You must register for this visa if you are travelling to the UK for any of the following reasons:
You are participating in a conference, meeting, or workshop.
You are participating in a sporting event.
You are seeking finances to establish, join, or operate a company in the United Kingdom.
Other commercial operations
Employees of a company situated in another nation are also permitted to participate in the following organizational or intra-corporate activities.
Share skills and expertise on a particular integrated project with UK workers of the same business group, as long as no direct client work is done, advise, counsel, debug, or offer training
Conduct regulatory or commercial audits as an internal auditor for a UK branch within the same group of organizations as your employer abroad.
A UK-based firm or organisation will provide training in work methodologies and practices that are required for the visitor's job overseas but are not accessible in their home country
Top Countries To Work Abroad
Necessary documents
Personal information
Income and financial information
Itinerary and previous travels
Verification that you can sufficiently fund your stay
Proof indicating you can afford your journey to and from the UK through a plane.
Verification that you will depart from the United Kingdom at the completion of your visit
Evidence of your commercial operations in the United Kingdom
Eligibility Requirements
When there is a genuine skills shortage, and an employer wants to hire foreign workers for jobs not on the list of allowed occupations for standard business visas, the employer can set up a formal labor agreement with the Australian Government.
You should be at least 18 years old to register.
You must be financially competent to sustain yourself for the duration of your tour.
You must fulfil the fundamental health standards of the government.
You must have an official invitation from a reputable firm in the nation with whom you are doing/will be doing business
To register for the visa, you must verify that you:
You will depart the UK at the completion of your journey
Can sustain oneself and any dependents throughout your travels
Will be capable of paying for your return or further travel as well as any other expenditures associated with your stay
Have evidence of any commercial or other activities you intend to do in the UK, as permitted by the Visitor Regulations.
Envoy International
Choose Your Country






Envoy International
Talk to Our Visa Experts
Monday - Saturday | 8.00 - 18.00
Contact Us
Steps to Obtain a Business Visa in the United Kingdom
The application procedure you must follow will be determined by the kind of visa you are seeking for. In most circumstances, you will have to follow the procedures below.
Examine the criteria for the visa you're looking for to see whether you qualify.
You will require a legitimate Certificate of Sponsorship or an endorsement letter depending on the kind of business visa you apply for. A letter from an adequate company describing what you'll be performing in the UK may be required when applying for a visiting visa.
Compose and submit your visa application – you can do this online at the UKVI website.
You must pay the visa application costs. Long-term visa holders may also be compelled to pay an immigration healthcare surcharge in order to get medical assistance in the UK.
To get your fingerprints processed, schedule an appointment with a UKVCAS service point (if you are in the UK) or a visa application office (VAC) (if you are not in the UK).
Upload any papers that UKVI need to verify your application (e.g., evidence of investment funds).
Attend your biometric examination so that your fingerprints may be scanned and a picture can be taken.
Wait for a response to your UK business visa application.
In addition, you may need to undergo an interview to review your application.
When applying for any form of business visa, giving precise documentation to demonstrate your eligibility is critical to receiving a favourable result. This is particularly true when seeking long-term business visas such as the Start-up and Innovator visas.
Types of UK business visa
UK Innovator Visa
The UK innovator visa is for investors who wish to start a new company or operate an existing one in the UK. All non-EEA and non-Swiss nationalities are eligible to apply. A minimum investment amount of £50,000 is needed for people intending to start a firm. There are additional qualifying requirements. If you apply for this visa, you must show that you have the essential means of subsistence, fulfil the English language requirement, and you fulfil the English language requirement, and that you are at least 18 years old. A UK Innovator Visa allows you to remain in the UK for up to three years. You can then extend the period before it expires. You may apply for residence in the UK after five years in the UK with this visa.
UK Startup Visa
You may register for a UK Start-Up Visa if you intend to start a company in the UK as a non-EEA or non-Swiss citizen. The essential need is that you be supported by an authorised entity, which might be either a UK higher education institution or a commercial organisation with a track record of assisting UK entrepreneurs. A UK Start-Up Visa allows you to reside in the UK for up to two years.
UK Exceptional Talent visa (Tier 1)
You may apply for a Tier 1 Exceptional Talent Visa if you operate in a qualified field and have been recognised as an expert or a rising leader. The application procedure consists of two major steps: 1) home office endorsement and 2) visa application. You may reside in the UK for up to 5 years and 4 months if you apply from abroad to the UK, and up to 5 years if you apply from within the UK
UK Graduate Entrepreneur visa (Tier 1)
The Tier 1 Graduate Entrepreneur visa is designed for recent graduates who have been formally recognised as having a real and legitimate business plan. The Graduate must have been accepted into the top global graduate entrepreneur programme by a UK higher education organisation or the Department for International Trade (DIT). The Tier 1 Graduate Entrepreneur visa enables you to remain in the UK for one year. The visa may be extended for another year.
UK Investor Visa
If you wish to make investments of £2,000,000 in the UK and are a non-EEA or non-Swiss citizen, you may apply for a UK Tier 1 Investor Visa. With a Tier Investor Visa, you may stay in the UK for up to three years and four months. You may also renew the visa for an additional two years.
How We Can Help You?
With our expertise in the UK immigration procedure, Envoy International can assist you at every stage of your visa application process. Which includes
Inventory of Immigration Documents
Completing the application procedure.
Updates and follow-up on forms, documents, and application filing
Our ultimate goal is to take you a step closer to achieving your dreams and we are willing to provide all our efforts and service so that we can be left with only one thing on your end which is approaching us. We invite you to contact us or to visit our website if you are interested in learning more.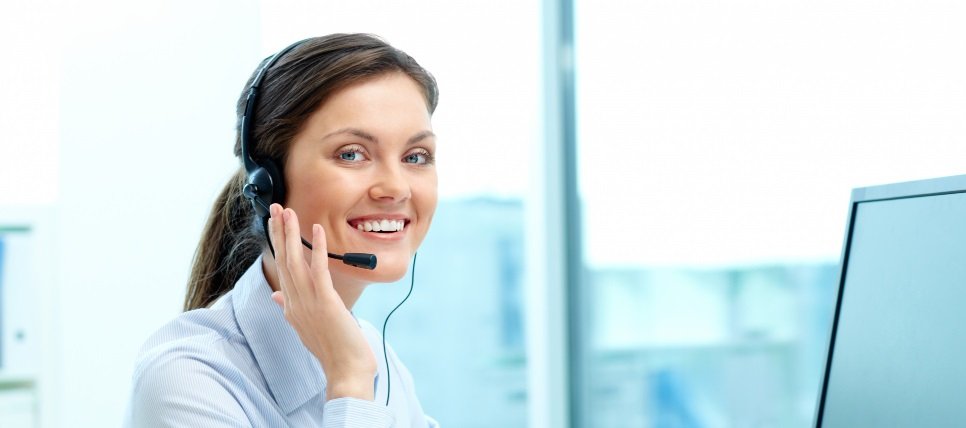 How do I apply for a Business Visitor Visa?
You can register for a Business Visitor Visa while you are not in the UK. You must submit an application digitally and contribute a fee. A valid travel document, supporting documents, and biometric information, such as your fingerprints and a digital picture, are also required.
The fastest you may apply is 3 months prior to your trip, and you should get a verdict within three weeks – however, you should check the guide processing times to see how long obtaining a visa in the country you're applying from could take.
Envoy International
Let's Stay in Touch