Envoy International
Here's what you want to know about Tourist Visas for Australia.
If you're anything like the rest of us, you've probably given some consideration to taking a trip to Australia at some point. People are able to enjoy both the quick and the calm aspects of life thanks to the beaches and the mountains, which provide the ideal balance. For Indians, going on vacation to their most desired locations in other parts of the world is more than just a pipe dream.
The tourism sector has been a significant contributor to the expansion of the economy, which has been taking place recently. And in the era of social media, everyone is eager to share the amazing and exciting things they do in their everyday lives. However, things start to become tiresome well before we start packing, and that is due to the visa applications and the paperwork that goes along with them. The annoyance of collecting all of the necessary documentation and then spending a significant amount of time sitting still in order to complete it.
Envoy International is here to make these vacations more unforgettable by providing you with their remarkable and reliable services, which offer you more time to enjoy the excitement of packing and shopping rather than the monotony of filling out visa applications. While they are processing your visa applications, here is a comprehensive reference covering all you need to know about obtaining a tourist visa for Australia.
Apply Now
What is a Tourist's Visa?
A tourist visa is the most common kind of authorised travel document that individuals apply for. Passengers are usually required to have a tourist visa in their possession prior to visiting a foreign country. There are a lot of different visas that can be acquired from a lot of different countries, and some countries only give visas to tourists. Some countries offer visas for business travellers as well. Some people have licences that enable them to take part in activities outside of tourism as well. One of these many different types of visas may be converted into a tourist visa if one so chooses.
It is essential to be aware that even if there are several types of travel authorization that permit tourism, these documents are not always the same as a visa in every situation. This is something that must be kept in mind. The holder of a tourist visa is often given permission to stay in the country of destination for a period of time that is much less than what was originally planned. This may continue for a few hours, a few weeks, or even a few months at a time.
During their stay, those who have entered the country on a tourist visa are not permitted to engage in any activities that are not directly linked to tourism. This includes working. The bearer of a visa for a short stay in a particular nation may, depending on the specifics of their situation, be granted permission to visit the country for reasons other than tourism, such as for business.
If you are already in possession of a guest visa, you will not be able to renew it or change it into another sort of visa, such as a working visa. If you wish to prolong your travel to Australia as a tourist, you will be required to submit an application for a new visiting visa.
Top Countries To Travel Abroad
How to apply for a Tourist Visa?
The ability to submit an application for a tourist visa online has recently been made available by a number of countries. This is the simplest and speediest method available for acquiring one. The process just requires the filling out of a form on a computer or mobile device by the travellers, who then electronically submit the form together with the needed information and any supporting papers.
Every nation has its unique system for granting visas. This describes the prerequisites for applying for a tourist visa as well as the regulations for which foreign citizens are required to obtain a tourist visa in order to visit the country.
For Australia you will be required to provide the following types of documentation in order to be considered for a visa application:
How long can you stay?
This visa is only valid for a limited time. You are permitted to remain in the country for the allotted time period, as stated in the letter that granted you the visa. On an individual basis, the officials will establish how long your visa will be valid. In most cases, a stay of up to three months is allowed and under specific conditions, they may agree to extend your stay for a period of up to a year.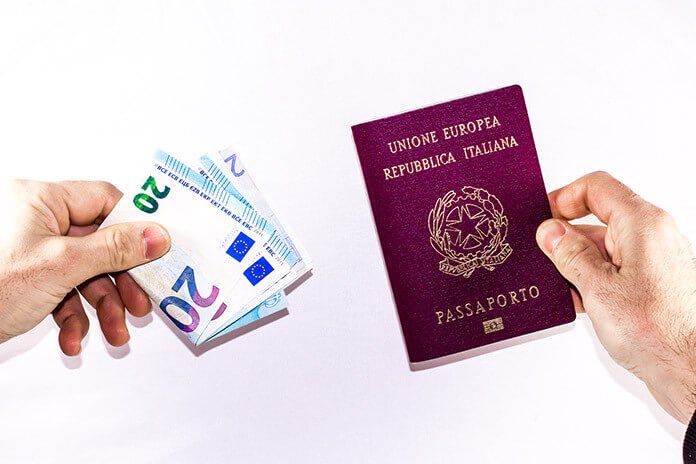 How much does it cost to get a visa for tourists?
The cost of this visa starts at $150 AUD per application.
If you have been impacted by travel limitations relating to COVID-19, you may be entitled to a remission of the Visa Application Charge (VAC). You could also be required to pay additional expenses for things like:
Screenings for diseases
Certificates from the police
Biometrics
How long can your parents stay?
People who want their parents to join them in the country for better living arrangements on Tourist Visa are allowed to stay for more than a standard 12-month period. The applications are reviewed on an individual basis.
If you are granted a visa that is valid for more than a year, there is a possibility that you will be permitted to enter Australia more than once while the visa is still active. You are only permitted to stay in Australia for a total of twelve months within any given term of eighteen months. You are required to have additionally taken the necessary steps to secure suitable health insurance. You may be eligible for a Sponsored Parent (Temporary) visa if you intend to remain in the country for a period of time that is more than 12 months on each visit.
Can you renew the Tourist Visa?
If the visa you are currently using to enter Australia has expired, you will not be able to extend it. You are required to immediately submit an application for a Bridging Visa E once your current visa has expired. While you make arrangements for your trip to return to your home country, you will be able to stay lawfully in Australia thanks to this visa.
The process to attain 600 Visa Extention:
Make a decision on how long you intend to remain in Australia.
Confirm the length of time that your visitor visa will allow you to stay in the country.
Make sure you pick the visa that works best for you.
Make a decision on your visa based on your current circumstances.
Check to see whether there is a condition linked to your present visiting visa that states you cannot remain any longer.
Collect together all of the required forms.
Participate in the obligatory checkup for your health.
Wait for your visa outcome
Envoy International
Choose Your Country






Envoy International
Talk to Our Visa Experts
Monday - Saturday | 8.00 - 18.00
Contact Us
From Tourist Visa to Student Visa
If your current visa does not contain any 'No Further Stay' stipulations and you have been granted a tourist visa, then you are eligible to apply for a student visa. You are able to finish your selected programme of study in Australia on a Visitor visa if the total time required to accomplish it will be less than three months.
Can you get married on a Tourist Visa?
To begin, if you are travelling to Australia on a tourist visa for either three or six months, you can legally be married in the country even if your stay is just temporary. In addition, there is no residence requirement to be married in Australia; anybody may do it. The only actual criterion is that both of you need to be at least 18 years old and that you both need to be legally able to be married.
After learning everything there is to know about the Tourist Visa for Australia, you must have come to the conclusion that it is imperative for you to get in touch with Envoy International so that they can provide you with the best services available. These services guarantee one hundred per cent success while maintaining a quick and efficient work pace. With their help getting through all of these arduous steps, this vacation will become more enjoyable and unforgettable.
Envoy International
Let's Stay in Touch