Envoy International
What is the UK sole Representative Visa?
Sole Representative Visa, also known as the Representative of an Overseas Business Visa, allows International businesses to build a commercial presence in the UK by delegating a senior representative
The Sole Representative Visa enables foreign or Indian businesses to establish a branch office or subsidiary of their parent company in the UK.
Apply Now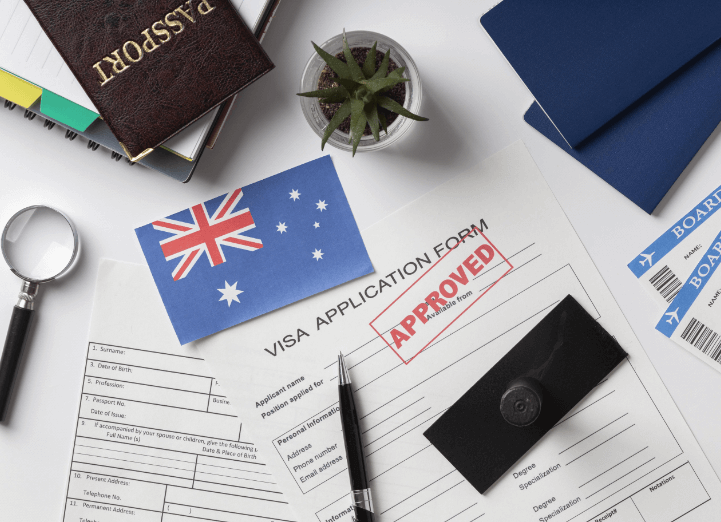 Sole Representative Visa for people outside the UK
Anyone from outside the UK who requests to act as a sole representative must be:
A senior employee with the knowledge and authority to act on behalf of the firm but who is not the business owner.
An employee of a business with UK-based headquarters but plans to establish a branch or subsidiary there.
An employee of a newspaper, journalism group, or broadcasting company based outside of the UK.
Replacing a previous single representative
The Sole Representative Visa has a lot of benefits, including:
Sole representatives who combine their time in the UK with other visa types are eligible for ten-year residence privileges.
Sole representatives are eligible to apply for a two-year visa extension if they conduct business successfully during the first 3 months of their stay.
Businesses aiming to grow might do it without spending a lot of money by sending one top employee to the UK to study and test the market.
After five years, applicants may be qualified to file a permanent residency application.
After 6 years, applicants are eligible to apply for British nationality.
Documents Required
You must offer documentation of the following in order to be qualified for a sole representative visa:
Is a trading company that operates actively abroad.
Intends to establish and run a subsidiary or branch office in the UK.
Establishing the organisation's first base of operations in the UK
Has a senior position at the company and has the authority to act independently on behalf of the parent corporation.
Has a main office and operational hub located outside of the UK.
The candidate was sincere.
Has enough money to cover their expenses during their leave of absence and the expenses of any dependents.
Is not a big stakeholder and does not own a controlling or significant interest in the company through a partnership or single ownership.
Possesses a wealth of expertise, abilities, and industry and parent business knowledge.
possesses the necessary proficiency in English
What is ILR?
You are eligible to apply for indefinite leave to remain (ILR) and settle permanently in the UK after five years of serving as a senior employee for an Indian company in the UK.
Following the approval of your Sole Representative Visa application, you will be able to visit the UK and remain there for three years to grow your business before you can extend your stay by filing a leave to remain application. Your stay in the UK will be extended by another two years as a result.
Requirements for Sole Representative Visars as a result.
The requirements must be met by applicants who are using the Sole Representative Visa while residing in the UK such as it cannot operate their own business or speak on behalf of any third-party enterprise. Absence of public funding,cannot operate their own business or speak on behalf of any third-party enterprise and if necessary, registration with the police.
IELTS for UKVI will be recognised as one of the secure English language tests (SELT) for all UK visas that require applicants to demonstrate their English language competency, according to a declaration made by UK Visa and Immigration in December 2019.
Except if you are from North Korea, you must submit your online application for a Sole Representative Visa. You must provide your biometric information in addition to the necessary papers (i.e. fingerprints and photographs). These can be taken at a nearby visa application centre.
Sole representative visa UK requirements when you apply, a lengthy number of paperwork is required from both you and the employer you work for. Our attorneys can help you gather the required paperwork and address any issues UK Visas and Immigration may have with it.
What you must provide is as follows:
Your passport or another acceptable form of identification
A demonstration that you can support your dependents and yourself (e.g. bank statements)
Confirmation that you worked outside of the UK and will only be employed by the company sending you there
Information on your lodging in the UK
Results of your tuberculosis test, if you reside in a country where you must take the test.
Your resume, pay, and evidence that you can decide independently for the company
Evidence that you possess the abilities and expertise necessary to establish and manage a branch office or fully owned UK subsidiary
A thorough description of your organisation, including all of its activities, financials, liabilities, and other accounts
A letter stating the company's intention to establish a branch office or fully owned subsidiary in the UK
Make sure you are a real employee and not just a representative of the company.
Envoy International
Choose Your Country






Envoy International
Talk to Our Visa Experts
Monday - Saturday | 8.00 - 18.00
Contact Us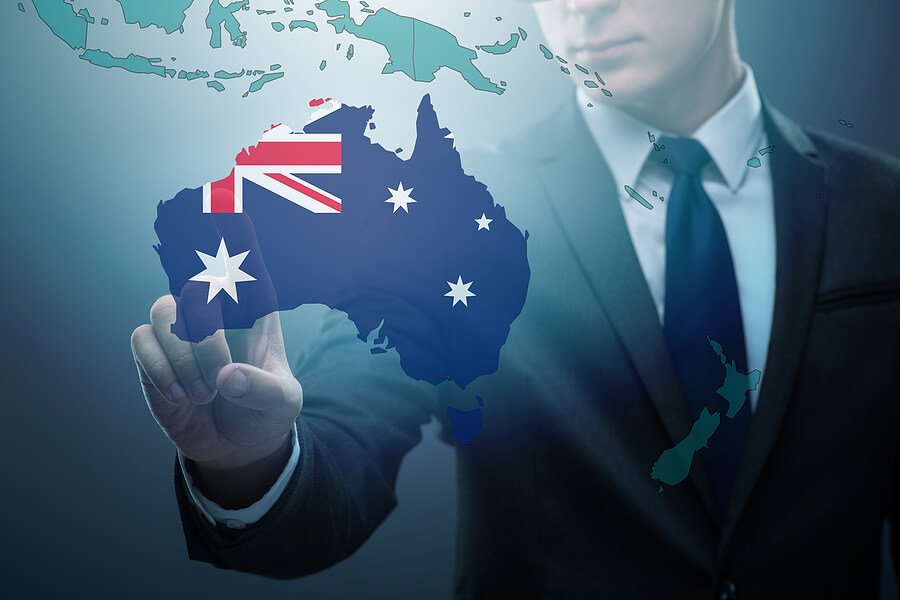 Inquiries regarding the Visa
Thus, the following are a few straightforward and typical inquiries that might be made regarding sole representative visas:
Your current position with the business you will be representing in the UK will be one of the most crucial inquiries made about you. Since there are very strict rules about who is eligible for a lone representative visa and who is not.
They will enquire about your employment, the duration of your employment, your experience in the industry, and the factors that led to your selection as the representative over other workers. Since there is no right or incorrect response to these questions, it should be simple for you to respond since this is nothing new but everything you have experienced.
The business you will be employed by is, of course, of great interest to the authorities. They'll enquire about your opinions of their leadership, the board of directors, senior management, and other topics. Major debts must not be owed by the business because it would be problematic.
You will need to have in-depth understanding of this strategy at the interview in order to prove the validity of your application, even if it is unlikely that the Home Office will hold it against you if you decide to diverge from the initial business plan once you are in the UK.
Once your application has been approved, we also advise against making significant changes to the original business plan unless you have solid justification, as this could cast doubt on the criteria for sincerity in your subsequent applications.
Terms for acceptance of the visa
Financial Situation
The acceptance of your application is greatly influenced by your financial situation. As one of the requirements for this visa is that you will not have access to public funding, the Home Office is interested in your personal financial situation to determine if you will be able to sustain yourself financially in the UK. In order to avoid becoming a financial burden on the state, you will need to show that you have the money to support yourself financially.
English Language
The language barrier is one of the main obstacles for persons from non-English speaking countries. Despite the fact that English is a universal language, not everyone is proficient in it. Even though you can choose the language of your interview, the Home Office may question your capacity to negotiate business deals in the UK, which could unintentionally cast doubt on the validity of your application. As a result, not being able to speak English could be a decisive factor.
Criminal History/Civil Offence
You cannot have any criminal history or civil offences that would suggest you lack moral integrity or are careless with money. Throughout your stay in the UK, your character will be a crucial consideration since, if it is later determined that you do not meet the good character criteria, it may have an impact on your status and future immigration applications.
Previous Applications
You can be questioned about any prior applications you may have submitted that were possibly denied. If you answer "yes," they can ask you why the application was rejected and whether that element is still relevant.
Visa Processing Time
Sole representative visa uk processing time needs about 4-6 weeks to process a request for a sole representative visa.Three months prior to your trip is the earliest you can apply.By purchasing the super premium service, you can receive a decision more quickly.
Cost of Visa
Sole representative visa uk fees in the UK costs £610 per applicant + immigration health surcharge fees of GBP £624 per year/per person OR GBP £470 per year/per child under the age of 18. Additional expenses for biometrics and other processes are also possible.
By reconfirming your eligibility and paying a small amount of costs, you can easily seek to extend your UK single representative visa, which includes your dependents as well. After the original visa length of 3 years, it can be extended for up to 2 years.
The cost to extend the visa term would be £704 plus immigration health surcharge costs and £19.20 for providing the biometric information (fingerprints and a photo). After you submit your application, the home office will get in touch with you in eight weeks.
Latest Update Regarding The Visa
UK sole representative visa closed, but not for dependents, on April 11, 2022, at 9:00 am (BST), the Representative of an Overseas Business route—commonly referred to as the "Sole Representative" route—closed to new main candidates. The Global Business Mobility – UK Expansion Worker visa path has now taken the role of the Sole Representative visa route. Over the upcoming weeks, we will examine many facets of this new method. But in this article, we focus on the situation of Sole Representatives' kin and, more specifically, how the Sole Representative route's closure affects these individuals.
The Successful Visa
In 2020, the UK received 260,324 visa requests, of which 253,694 were granted to students and 10,016 were denied. In 2020, 95.77% of applications for UK student visas were approved, while just 3.78% of those applications were rejected.Thus, sole representative visa uk success rate is 95.77%.
Each application is carefully examined before being accepted or rejected. Thousands of applications are turned down this year. Applicants may worry about what might have gone wrong with their application. The percentage of UK visa denials increased to 13% in 2019.
What are the criterias?
For your visa to be extended, you must be residing in the UK:
You are still attempting to secure the company's continued existence in the UK.
The business you are dealing with must be registered outside of the UK.
You must be employed by the same organisation that issued your initial visa.
What if I bring my family?
The police will inquire about your family and dependents. If you wish to bring your family, they might inquire. If you say yes, they will inquire about your ability to manage the additional financial strain in a foreign country as well as the care and lodging arrangements you will make for any minor dependents.
The holder of a sole representative visa for the United Kingdom may bring their family. If the dependents come from outside the UK, they must have a visa.
Your spouse, common-law partner, and minor children are all considered dependents.
You must not bring your dependents with you if they own a significant portion of the business you will be representing, you can request to add your child as a dependent to your visa if they were just born in the UK.
What if my Sole Representative Visa is denied?
You have the right to request an administrative review if your sole representative visa entry clearance or a sole representative visa extension is denied, and you may then request a subsequent judicial review if the administrative review is unsuccessful.
Envoy International
Let's Stay in Touch