Envoy International
Expert's guide on a Work Visa
Have you given any thought to leaving the nation and looking into getting a job in another country?
If yes, Envoy International is here to assist you in comprehending the visa application process and achieving your goal of successfully obtaining a visa so that you may take the ideal job in your dream country. Facilitate stress- and hassle-free experience throughout the immigration procedure so you may concentrate on what really matters. Read the complete information that is provided below to learn more about everything that is associated with work visas.
Apply Now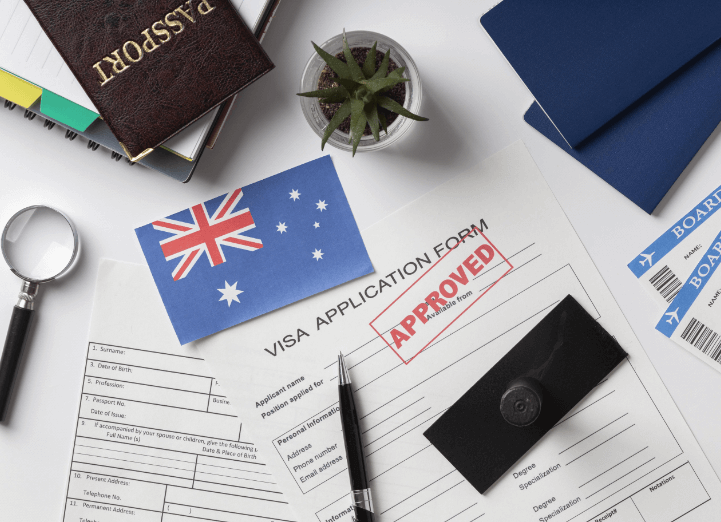 What is a Work Visa?
It's a work visa that lets you visit a country temporarily for the purpose of finding gainful employment there. The duration is different in each nation. Without the proper documentation, you will not be permitted to work in a foreign country. Processes and restrictions for acquiring work visas may differ from one nation to the next.
Visas for employment might be awarded for a certain period of time or indefinitely. A temporary work visa must be renewed after a set period of time, at which point the sponsoring employer might choose to extend the visa holder's stay if they so want.
The quantity of employment you have and the conditions of the labour market will determine how long a work visa will be valid. There are certain nations, like New Zealand, that will allow you to apply for a work visa that also allows you to live there. To change your work visa into a resident visa, you must provide evidence that you fulfil age, health, and character requirements.
The same is true for the United States of America, where a foreign national can get a work visa permission for a maximum length of six months. Any U.S. work visa application must first receive clearance from USCIS (the United States Citizenship and Immigration Services).
A work visa application is often submitted by your employer on your behalf. To apply for a work visa, an employer must first make contact with the relevant immigration authorities in the nation of interest and receive approval.
Top Countries To Work Abroad
Envoy International
How do you get a work visa?
It's possible that various nations have varied processes and requirements when it comes to giving work permits and visas to employees. You have the option of applying for a work visa either online or offline, whichever one is more convenient for you.
Application online: If you want to apply for a work visa, you can do it online by going to the website of the embassy of the nation in question. To apply for a visa, you will need to fill out all of the necessary information online and pay the associated expenses. The payments for the visa application fees can also be sent digitally.
You will need to download the application form, fill it out with all of the relevant information, and then send it to the appropriate embassy of your destination country that is situated in your country if you are submitting an application for a work visa via the offline method. But all nations may not allow online visa applications.
Procedures to Get a Work visa
The entirety of your visa application has to be backed by evidence of your education and work experience in order to demonstrate that you fit the requirements for employment. The phases of the application process that are described below must be adhered to in order to get a work visa. The procedure for applying for a work visa differs according to your country of origin and your intended location, but in most cases, you will first be required to receive a job offer and sponsorship.
Try to obtain a job. You are required to secure employment in the host nation before you can submit an application for a work visa. When you apply for a visa, you will be required to present documentation that you have a work contract in place.
Please contact the embassy or consulate in advance to schedule an appointment. Find a representative office that can provide you with work visas for the country you will be moving to. You need to schedule an appointment in order to attend the interview for your visa.
Prepare your paperwork. You need to have your documents ready by having them translated and verified in accordance with the requirements.
Submit your application. In most circumstances, the application for the work permit will be submitted on your behalf by your employer; nevertheless, there are situations in which you may be required to submit the application on your own.
Attend the interview for the visa. You are required to complete your visa interview at the embassy or consulate after the day of your appointment has arrived and you have arrived there. It is imperative that you verify with the visa office in order to determine whether or not you are required to submit the visa payment on the same day as your interview.
What are the types of work visas?
There are basically two distinct categories of work visas, and each of these visas can be further split depending on the nation to which the applicant is applying. There are a few prerequisites that are still standard across the board for all nations, despite the fact that each country has its own unique set of criteria for each type of visa.
Visa for temporary employment This kind of work visa is only good for a few years; after it expires, you will either need to renew it or go back to your home country, depending on which nation you are in. If you find new employment in a certain country, the government may also provide you with the ability to switch to a permanent work visa.
Permanent work visa. You are able to live in a foreign nation continuously if you have a permanent work visa, and after a certain amount of time residing there, you are even eligible to seek citizenship in that country.
Pre-requisites for a work visa are:
Visa application for employment.
Your passport has a validity term of six months.
Identity photographs
Evidence of financial ability.
Insurance coverage for international workers.
Work agreement.
Resume and documentation of job experience
Recommendation letters from past employers
Marriage certificate (if applying with a spouse).
Certificates of birth for children (if applying with children).
Additional supporting documentation as specified by the visa office.
How much does the cost for a work visa?
The service and administration expenses for a work visa might bring the total cost to as much as $1,000. However, you must keep in mind that the prices vary from nation to country and also depend on whether your work visa is temporary or permanent in nature.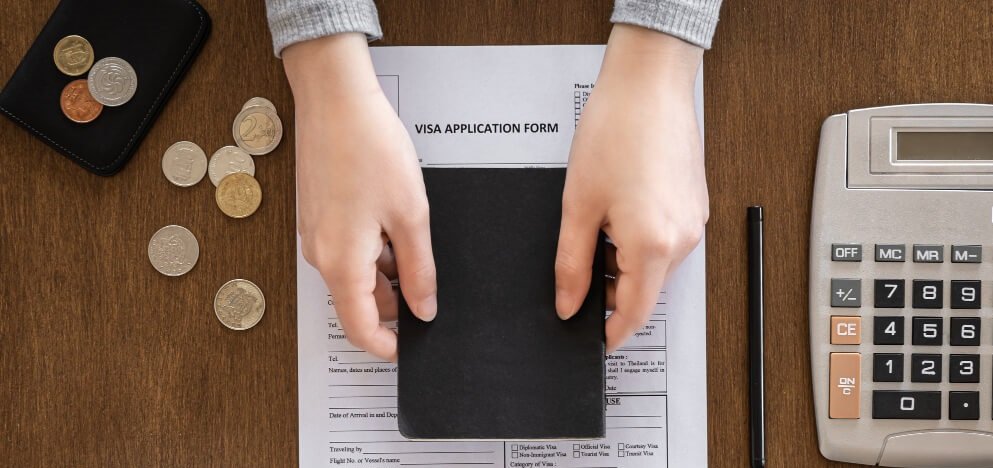 Envoy International
Choose Your Country






Envoy International
Talk to Our Visa Experts
Monday - Saturday | 8.00 - 18.00
Contact Us
How long does the work visa last?
A work visa's validity duration might last anywhere from five to ten years at a time, depending on the country's requirements. Both the country in which you will be working and the kind of work that you will be doing will have an impact on how long your work visa will be valid. The length of time that you will be employed by your employer is frequently reflected in the work visa that is issued to you.
This can also differ from one company to another, as well as depending on how well you do in your employment. Your employer may be able to play a part in the extension of your work visa if they determine that you are a value to the company that employs you.
Eligibility of your work visa
When you apply for a work permit visa, you are required to meet the usual qualifying standards listed below:
It is required of you to provide evidence that you will exit the nation after your task is over and your allotted time has passed.
Should have sufficient funds to provide for oneself and any dependents one may have.
Having no history of involvement in criminal activity.
You do not suffer from any health conditions and have been issued clean bills of health.
You would not take on any more work in addition to the task that was assigned to you by your company.
Reasons why work visa is denied.
It's possible that the immigration authorities of the country you plan to work in will turn down your application for a work visa at some point. The following are some of the reasons that might result in the denial of a work visa permit:
The failure on the part of your employer to satisfy the standards established by the immigration authority of a certain nation.
If the position does not require that particular type of specialist knowledge or expertise.
As a result of the absence of an essential document or piece of information.
If you have a record of breaking the law in the past.
If immigration officials believe that you do not intend to return to the country, they may deny your application.
Your trip to becoming familiar with the ins and outs of obtaining a work visa comes to a conclusion here. Envoy International has come to our aid since we are aware that this is a laborious procedure that one must go through in order to be successful. Receive the highest quality of their services as well as optimal outcomes, all while receiving one hundred per cent focused attention until the completion of your process with end-to-end outcomes.
Envoy International
Let's Stay in Touch