Envoy International
Here's a list of things that you should make a note of before applying for a visitor visa in the UK.

Here's a list of things that you should make a note of before applying for a visitor visa in the UK.
The United Kingdom is one of the largest and most powerful nations and is swamped with tourists year around. The country is a cultural and historic destination known for its scenery and numerous castles and forts. You can witness a concert on London'sLondon's streets or catch a train to academic locations like Oxford to discover its culture and traditions.
The United Kingdom is an incredibly diversified tourist destination, offering everything from lively, culturally rich cities to tranquil locations of extraordinary natural beauty. So if you wish to visit the country any time soon, here are a few questions that you might have regarding getting a visa to the UK.
Apply Now
How long does a UK visitor visa take?
Here, we shall talk about the usual time to get a UK tourist visa. You may apply for a UK Tourist Visa from India at least three months beforehand your travel. When you have paid the Visa fees, you should acquire your decision within three weeks. However, in exceptional instances, this might take longer.
The duration takes to review your application can be a key consideration in determining when to submit and when to make vacation plans. Yet, depending on aspects such as the type of visa being sought for, the country or Embassy where the application is lodged, and the applicant applicant's own particular circumstances and eligibility, UK visa processing periods vary substantially.
Since UK visa processing times have yet to revert to pre-COVID levels, applicants must seek clarification on the current processing timeframes for their individual kinds of applications.
The waiting period begins when you submit your application online; that is when you either:
Schedule your visit at a visa application center and present your fingerprints and a photograph.
Use the UK Immigration: ID Check the app to validate your identity. This depends on the visa you apply for, and you will be informed if you can use it. The timeframe will expire when you receive an email with the decision on your application. This will explain what steps you must take next.
Top Countries To Visit Overseas
Is your UK visa being denied, and do you want to appeal a UK visa decision?
Since the modifications to the Immigration laws in 2012, there has been a 19% increase in the denial of UK visas. The immigration regulations have been significantly tightened and toughened. However, most refusals can be overcome by filing a fresh application or appealing the refusal decision. The appeals process varies based on the type of UK visa you filed for:
Visitor Visa – If you have a rejected guest visa, you cannot apply unless you applied as a family visitor. Applicants should reapply in all other circumstances.
Entry approval as a spouse or fiancé: You can dispute judgments about spouse visas, although, in most situations, it is easier to apply for the visa anew.
Leave to remain: Depending on when you applied; you may have the possibility of appealing against permission to stay applications.
Points-based system: You will be given the option of filing an Administrative Review. If your application has been refused and you cannot appeal, you may well be able to file a Judicial Review.
Section 82 of the Nationality, Immigration, and Asylum Act of 2002 generally grants the right to appeal. Suppose you applied to settle in the UK but did not provide the required evidence to convince the Entry Clearance Officer or the Secretary of State, and your application was denied. In that case, you can appeal and provide additional proof. Nonetheless, you may need to demonstrate that the material was accessible on the day of the decision and that it could have been provided if asked. Sometimes the tribunal's judges refuse to acknowledge the evidence; this is where strong advocacy comes in to persuade the judges to listen to the evidence.
If you are refused a Tier 1, 2, 4, or 5 visas, you have the right to an administrative appeal, and if the judgment is still not overturned, you have the right to legally challenge. You cannot add fresh evidence during the administrative review unless the refusal is based on the fact that the documents provided with the application are not genuine. According to our experience, many applications are denied because of a flaw, error, or the Entry Clearance Officer or Secretary of State failing to analyze the documentation presented.
We normally recommend our clients to always appeal decisions that are declined on the balance of probabilities. Still, it is crucial to understand that there is no right of appeal against visitor visas except based on Human Rights.
Envoy International
Choose Your Country






This brings us down to another question; what are the documents required to apply for a UK visitor visa?

To travel to the UK, you must demonstrate that you are a legitimate visitor.
You can achieve this by demonstrating:
You're here to participate in a permissible activity (see Appendix Visitor: Permitted Activities).
You will depart the United Kingdom at the conclusion of your visit.
You can sustain yourself and any dependents for the duration of your journey.
You can support yourselves and any dependents throughout your travels. You can spend for your departure or continuing journey, as well as any other charges associated with your visit.
Aside from passports, other documents can be originals, scans, or photocopies.
If you provide paperwork that is not in English or Welsh, you must include a comprehensive translation that the Home Office can independently verify. Every translation must include:
assurance from the interpreter that the translation is correct
translation date
the entire name and signature of the translator
the contact information for the translator
if you're you're enrolling as a family or group; you don't have to supply numerous copies of the same documents.
Envoy International
Talk to Our Visa Experts
Monday - Saturday | 8.00 - 18.00
Contact Us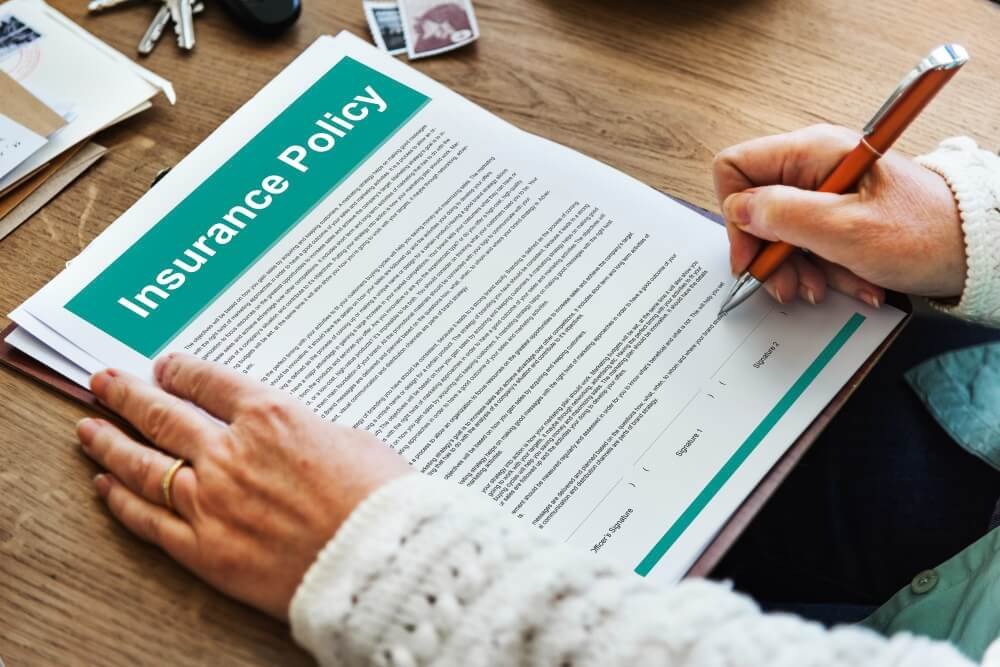 Is travel insurance required for a UK visitor visa?
If you are seeking to visit the UK as part of a Chinese tour group, you should read the ADS visitors particular guidelines.
Appendix V: Visitors of the Immigration Controls and the Visitor Guidance contains additional information about visiting the UK.
The submission or presentation of any of the documents indicated below does not guarantee the approval of your application for a visit visa or entrance at the border. Keep this in mind while planning travel arrangements, especially if you have to apply for a tourist visa.
Whether you're visiting the UK for work or pleasure, alone or with a trusted partner, it's critical that you feel comfortable and equipped for the experience that awaits you. While you can't avoid every potential trip issue, you may buy travel medical insurance that covers a variety of eligible emergency scenarios.
Continue reading to see why the Centers for Prevention and Control and the United States Department of State both suggest travel medical insurance. Department of State and discover what to look for in regulation as a visitor to the United Kingdom.
How much bank balance to show for visitor visa UK?
There is a lot of uncertainty regarding how much financial statement is necessary for a UK travel visa. Specifically, UKVI does not give sufficient standards on bank statements. Not just the number of months of statements you need to have, but also how much cash you should have, what kinds of transactions are permitted, and so on.
This should take care of the most important concerns that one must have while applying for a UK visitor visa, but here are a few FAQs that people ask regarding the concerns related to visa.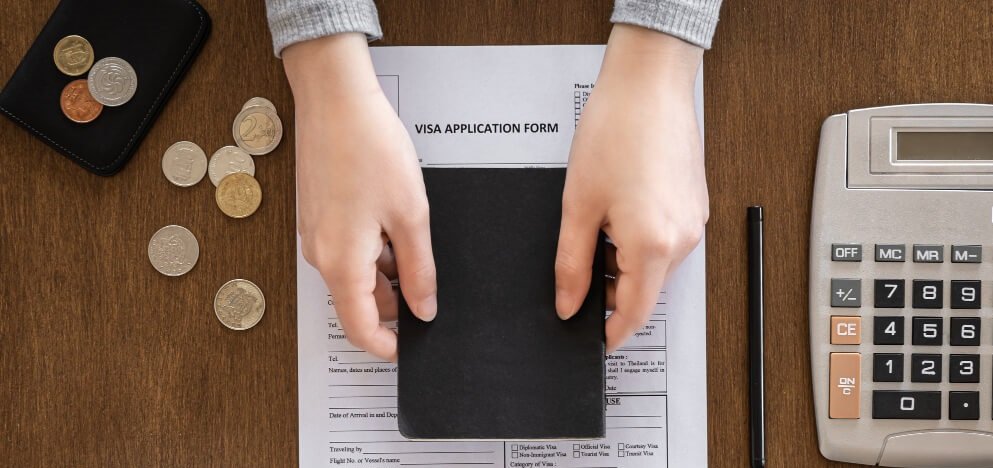 Envoy International
FAQ's
Can I marry in the UK on a visitor visa?
You may:
You must marry or join into a committed relationship in the UK during the first 6 months of your entrance, and you must do it in a licensed venue.
Passage through the United Kingdom while visiting another country.
You are unable to:
obtain government funds (benefits)
family members ("dependents") must apply individually
live in the United Kingdom over extended periods of time through frequent visits
upgrade your visa or change to a different visa
work – with the exception of allowed activities relating to your job or business in another country, such as going to meetings, study
How to fill a UK visitor visa application form?
If you require a Standard Visitor visa, you must apply online and make an appointment at a visa application center before traveling to the UK.
You can apply up to 3 months before your trip.
You should fulfill the eligibility conditions and engage in only authorized activities.
You may not require a visa to visit the UK, depending on your nationality. You can find out if you require a visa before applying.
Here's all that you need to know about the actual process to apply for a standard UK visa. If you still have any major concerns that you need answered, we at Envoy are here to assist you with all your concerns.
Envoy International
Let's Stay in Touch