Envoy International
Everything You Need To Know About Migrating To Australia
Australia is consistently ranked as one of the most popular destinations for immigrants around the world, because of its warm and inviting culture. People with advanced degrees and professional experience from all over the globe relocate to Australia because of the country's exceptional standard of living and secure economic prospects. Because it is a country that speaks English, Australia is an easy country to integrate into.
Australia has a substantial immigrant population, so it has developed a more globalised and cosmopolitan society. The superior citizen advantages and forward-thinking policies that Australia offers make the country an excellent location to establish roots with your family. Envoy International can help simplify the process of applying for immigration to Australia.
Apply Now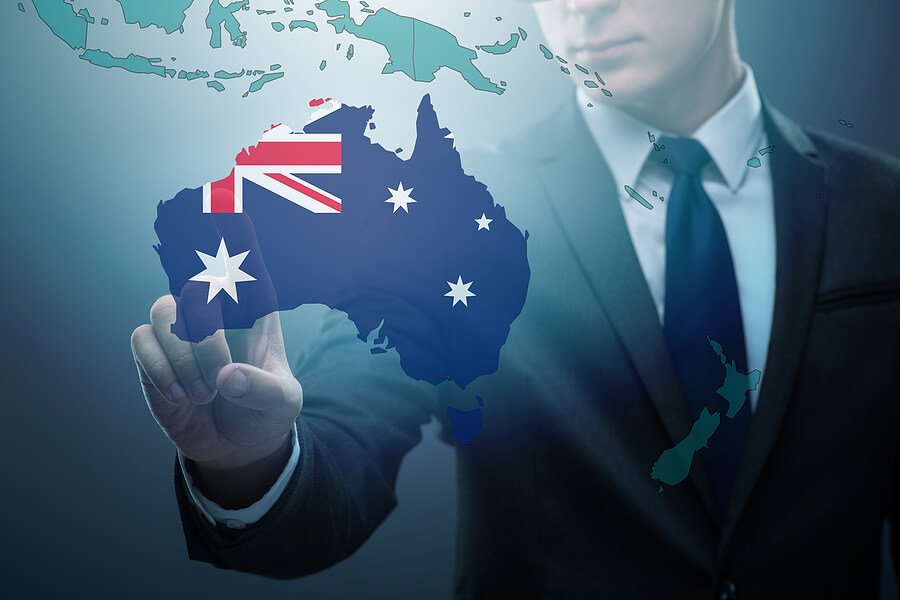 Who can migrate to Australia?
A minimum result of 65 points is required in order to qualify for a work visa in Australia, which is the primary criterion for immigration to Australia. However, if your score is between 80 and 85, you will have a greater probability of being granted Australian immigration and permanent resident visa. Many factors such as age, education, qualification, job experience, and adaptability are considered to determine a person's score.
Basic requirements for immigration to Australian
Points: At least 65 points in the points category are required.
Age: between 15 and 44 years old
Score on the Pearson Test of English or the International English Language Testing System (IELTS)
Skills Evaluation: Skill assessment by accredited authorities in Australia
Occupation: The profession must be included on either Australia's Skilled Occupation List or the Priority Migration Skilled Occupation List (PMSOL)
How to migrate to Australia?
Employer Nomination Scheme visa (subclass 186): Direct entry stream
To avail this visa, you must have a job in an Australian firm that falls on the list of eligible skilled occupations.
You must have a minimum of 3 years of work experience.
You need positive skills assessment for the job.
You are required to have a nomination from an employer in Australia whose company is actively and legitimately running a business. Within six months of the nomination being approved, you are required to submit an application for the visa.
You must not be older than 45 years of age.
You must meet all health and character requirements
You must be proficient in English.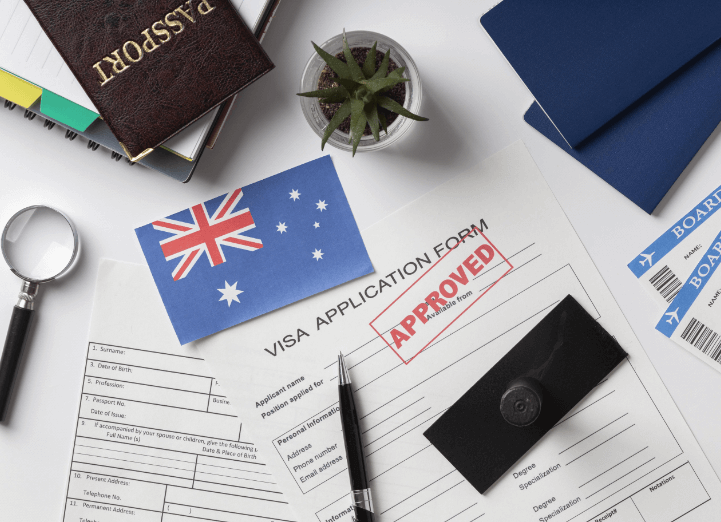 Envoy International
Migrate to Australia without a job offer
It is possible to relocate to Australia even if you do not have a job lined up there. However, going to Australia with a work offer in hand will gain you additional points and boost your profile's score in the point-based Australian Immigration System. This will increase your likelihood of being granted permanent residency in Australia. In order to facilitate your relocation to Australia, the government of Australia offers a number of different visa options, each of which corresponds to a specific set of qualifying requirements.
Subclass 189 visa
In order to participate in the Skill Independent Visa Subclass 189 program, applicants do not need a job letter or sponsorship from an Australian enterprise. This program takes into consideration a variety of factors while evaluating your credentials, such as your age, level of schooling, years of work experience, skills, linguistic ability, and so on. The candidate earns points based on these credentials, and as a consequence, they are nominated for the position.
Procedure for applying
IELTS language exam score should be at least 6 points.
You must have a skill evaluation certificate from a recognized source.
Before deciding on a career path, you need to have some practical experience in one of the occupations that are mentioned on the SOL.
Send an expression of interest, also known as an EOI, to skill-select, which will be in charge of handling your immigration.
Put in a request for a statement of interest.
Subclass 190 visa
You qualify for this visa if you have received a nomination from an Australian state or territory. The advantages of this visa are identical to those of the Skilled Independent visa (Subclass 189).
The prerequisites for applying are the same for everyone, with the exception of having experience in a profession that is included on the Skilled Occupations List.
Candidates are needed to choose a profession from the Consolidated Sponsored Occupation List (CSOL) and submit their profiles together with the necessary paperwork in order to be considered. Their abilities have to be applicable to the qualified skilled occupations that are in demand in that particular part of Australia.
Procedure for applying
Choose a CSOL profession that makes use of your strengths and interests (Consolidated Sponsored Occupation List).
Complete an EOI form and then submit it to the Australian Immigration Department.
After you have been extended an invitation to apply, you need to send in your application together with the necessary paperwork.
Get an IELTS language exam score of at least 6 bands.
To pass the points exam, you need to get at least 65 points.
In order to demonstrate that you are in good health and free from criminal convictions, you will require a health certificate in addition to a certificate of clearance from the police.
Family sponsorship program
If you have a family member who is an Australian citizen or a Permanent Resident, you may be eligible for this program, which would allow you to relocate to Australia without the need for a work offer. You may choose to go this route if a member of your immediate family, such as a spouse, parent, child, or sibling, is prepared to act as a sponsor for your permanent resident visa.
The Program for the Innovation and Investment of Businesses
The Australian business visa program allows foreign investors, senior executives, and entrepreneurs to establish new enterprises or expand existing ones in Australia. These individuals can also utilize the program to migrate permanently to Australia.
Age limit for migration to Australia
The maximum age until you can permanently migrate to Australia is 45 years.
Ways to get PR in Australia
Examine whether or not you satisfy the prerequisites for participation.
Analyze the point table to see whether or not you have the necessary number of points.
Evaluation of your English skills.
Take the English language exam that is prescribed, such as the IELTS, PTE, or TOEFL, in order to determine whether or not you have the requisite level of competence in the English language.
Receive your skill assessment results
Evaluate your skills through the Skills assessment authority, an agency that will review your capabilities in terms of Australian standards based on your education level and the amount of job experience you have had.
Submit your Expression of Interest
The next thing to do is to submit what is known as an Expression of Interest (EOI) on the Skill Select website in Australia. You are required to submit an online application through the SkillSelect site. In this application, you will be asked questions regarding your skills, and your replies will be determined by the visa subclass to which you are applying. You have the option of applying for a permanent resident visa through one of three different visa categories through the SkillSelect program.
Skilled Independent Visa Subclass 189
Skilled Nominated Visa 190
Skilled regional (provisional) Subclass 491
The first two are permanent visas, while the third is a temporary visa that is valid for five years and has the potential to be changed into a permanent visa in the future. You need to make sure that the online application contains all of the information that is requested.
Obtain an Invitation to Apply for the Position (ITA)
You will be issued an Invitation to Apply (ITA) for Australian permanent residency after submitting your application, provided that it satisfies all of the prerequisites.
Send your application for permanent residency.
You have sixty days to submit it after receiving the invitation to apply. In order to complete your permanent resident visa, your application has to include all of the supporting documentation. These papers include your personal documents, paperwork pertaining to immigration, and documents pertaining to your employment experience.
Obtain the clearance certifications that are required.
The next step is to hand over the credentials proving that you have been cleared by the police. You are required to hand in your medical clearance certificate once you have undergone a medical exam.
Get your PR visa
The final step is to apply for your permanent resident visa.
Finally…
Australia is a vey welcoming nation and offers a wide range of opportunities in terms of residences and jobs. It also has great educational and medical facilities. Envoy International helps you gain the most from your application portfolio. Envoy International is known for providing quick responses and giving 100% attention to all applications.
Envoy International
Talk to Our Visa Experts
Monday - Saturday | 8.00 - 18.00
Contact Us
What is the cost of migrating to Australia?
The following is an estimate of what the total cost of a Visa Application will be:
AUD$ 6,000 to 8,000, depending on whether or not your application is submitted under the Skilled Migration Program, and, If you apply for the Business Migration Program, the fee ranges from AUD$ 8,500 to AUD$ 15,000.
Moreover, settling in Australia can cost around AUD 20,000
Can we buy Australian citizenship?
Although there is no direct Australian Citizenship by Investment program, it is possible to apply for citizenship after living in Australia for three to four years, including one year as a permanent resident.
Envoy International
Let's Stay in Touch