Envoy International
How to get your TSS (Temporary Skill Shortage) Visa for Australia?
Even in this day and age, when education can be obtained from behind a computer screen, there is still a severe lack of trained labour in a variety of industries and nations around the globe. It is a frequent choice for people in today's world to leave their native nations and immigrate to Australia in the hopes of finding better employment prospects there.
The appeal of living in a nation that offers the highest level of living, the most spectacular lifestyle, and is located nearer to nature for those who choose to live in the mountains or on the beach. Working and maintaining the kind of opulent lifestyle that previously existed only in our imaginations or in the movies is now quite possible.
You just need that one ability, that one skill that is in high demand, can pay you well, and that you like doing. That's all you need.
By acquiring marketable talents, you may finally make your long-held ambition of venturing into the global arena a reality. Envoy International can help you achieve your goals more efficiently by providing a visa and immigration procedure that is individualised and straightforward. You put in the effort to improve yourself, and we'll put in the effort to improve things for you and your goals.
You now have the ability to go to Australia in order to perform work for your company thanks to the TSS Visa, also known as Subclass 482. But what is TSS Visa and how will it help you?
Apply Now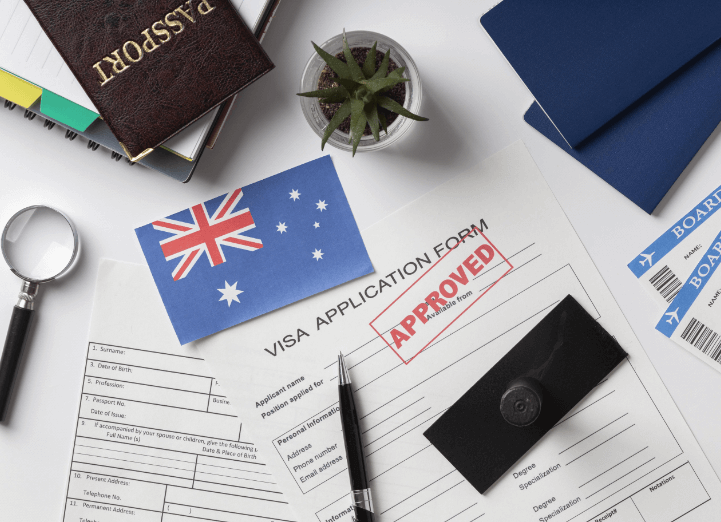 What is TSS(Temporary Skill Shortage) Visa?
You need to have an understanding of what the TSS, or Temporary Skill Shortage Visa, stands for and how it will benefit you in order to be eligible to apply for it. So, to answer your question, a TSS visa is a category of visa that allows any skilled and learned worker to travel to Australia to work for their employer. Make it a point to verify that the company that will be sponsoring you has contacted the Department of Home Affairs (DHA) to request a nomination for the supporting application and that it is a business or service organisation that is registered in Australia.
This visa, as the name implies, enables you to stay in the nation for a minimum of one year and a maximum of four years while working for the same company throughout that entire time. In order for employers and organisations to be eligible, they must first go through the process of becoming eligible themselves. Alternatively, this procedure can be done concurrently.
Pre-requisites for applying for TSS – Temporary Skill Shortage Visa in Australia are:
Secure sponsorship by a registered Business Employer
Should be nominated by the Australian Government under the Skilled Occupation
Should possess the skills required to hold the position that the employer sponsors
Should be well versed in the English spoken and written language
Should have documentation for Registrations and Licences (if applicable)
Should only qualify to work for the chosen and applied field of occupation
Should meet the prerequisites for the health, character and other skills
You should have access to Medical Insurance unless you are covered by Medicare
Are allowed to include your immediate family members, dependant children and partner
Top Countries To Work Abroad
What is a Subclass 482 temporary skill shortage visa?
Temporary skill shortage visa subclass 482 permits enterprises to solve underemployment by importing skilled employees when they cannot locate an Australian worker with the required credentials. Under the TSS Visa: Subclass 482, there are several different routes available, including the following:
Short Term Stream
You can apply for this visa if your company desires to sponsor you as an overseas skilled worker for a TSS visa on a short basis solely in professions specified on the Short-term Skilled Occupation List (STSOL). It can only be used to fill the following positions:
Two years
Four years if an International Trade Obligation (ITO) is in effect.
Medium Term Stream
You can apply for this visa if your company intends to sponsor you as an overseas skilled worker for a TSS visa for periods of up to four years in a position that is either on the Medium and Long-term Strategic Skills List (MLTSSL) or the Regional Occupation List (ROL) of eligible skilled positions.
Long Term Stream
SkillSelect is a program run by the Australian government that helps firms find qualified foreign employees to fill open positions in Australia.
You can apply for this visa if you are about to enter into a Labour Agreement. This would allow you to reside in Australia and work temporarily. This agreement is formed between the Australian Government and the Employers.
Workers who are moving from their home countries to Australia have a permanent residency at the bottom of their checklist, and a TSS visa can help them cross that item off the list. While you are in possession of a Medium Term TSS 482 Visa, you have the opportunity to submit an application for permanent residency by pursuing any one of the following avenues:
If your profession is included on the Medium Term List, applicants with a TSS visa may be eligible for permanent residence via the Employer Sponsored Temporary Transition Stream (ENS/RSMS).
You must have completed three years of service with your current company in order to qualify for a TSS visa.
Does the TSS visa need a skill assessment?
Under some circumstances, applicants for the TSS category 482 visa are required to undergo a skills assessment. An examination of one's skills may be required by law in various nations and occupations, provided that the applicable exemption is not present (IMMI 18/039). There are only two categories of employment that do not satisfy the requirements to be excluded from the requirement of an evaluation, and this is independent of the applicant's country of origin:
Project Manager
Specialist Manager
Skills Assessment is a crucial step of the process when immigrating to Australia. This will determine whether or not you have acquired the necessary skills and knowledge to work in the sector that you have chosen. If you took your skills assessment exam quite some time ago and have now just been contacted by an employer, it is possible that the skills assessment you received has already been rendered invalid for the purposes of the Australian immigration procedure. The relevant authorities will continue to accept competency evaluations until the earlier of the following two dates:
3 years from issue
The expiry date on the assessment
But, in certain instances, the applicant may not need to appear for the skills assessment test. These instances are:
If you are applying for another TSS subclass 482 visa and are currently working in the selected profession on a 457/482 in Australia.
If you now work for a firm that is supporting you abroad or any associated company.
If you have gained any verified certification from Australia other than your project administration and specialized managers.
If you have a valid licence to operate in Australia except for project administrators and specialised managers.
If you have OSAP evaluation for employment other than project administrators and specialised managers.
The skills exams are only a small part of the overall procedure, but they can take a substantial amount of time to complete. If migration is the major motivation for submitting an application for a skills assessment, it is recommended that you first determine whether or not you meet the additional prerequisites for a particular migration pathway before moving forward with the skills assessment process.
Another important piece of advice is to check that the job for which you are being evaluated is the one that makes the best use of your previous experience in the workforce and your qualifications. When you take a skills test and fail it, the documents and information you provide could make it more difficult for you to take a skills test in the future for a different occupation.
Envoy International
Choose Your Country






Application Cost for TSS Visa
The Canada student visa application fees are CA$150.
The Canada student visa application processing time is approximately 20 calendar days after you meet the eligibility criteria and submit your biometrics.
The application fee for an eligible sponsor or an employer falls to approx AUD 420
Visa application for employers falls to approx AUD 330
The application fee for Temporary Skills Shortage visa (subclass 482) is approx AUD 1,330 and the fee for a Medium Term & Labour Agreement is AUD 2,770.
The same fee will be applicable to any additional cost for any additional applicant under the age of 18.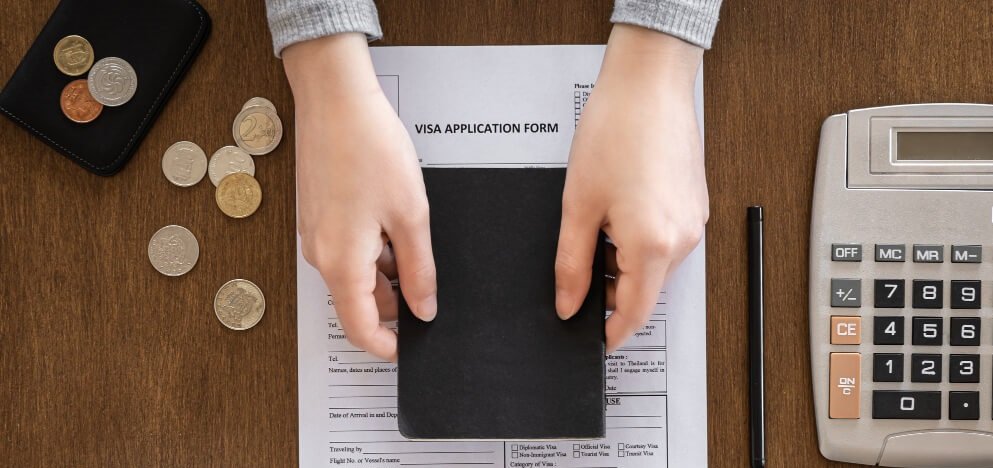 Envoy International
Talk to Our Visa Experts
Monday - Saturday | 8.00 - 18.00
Contact Us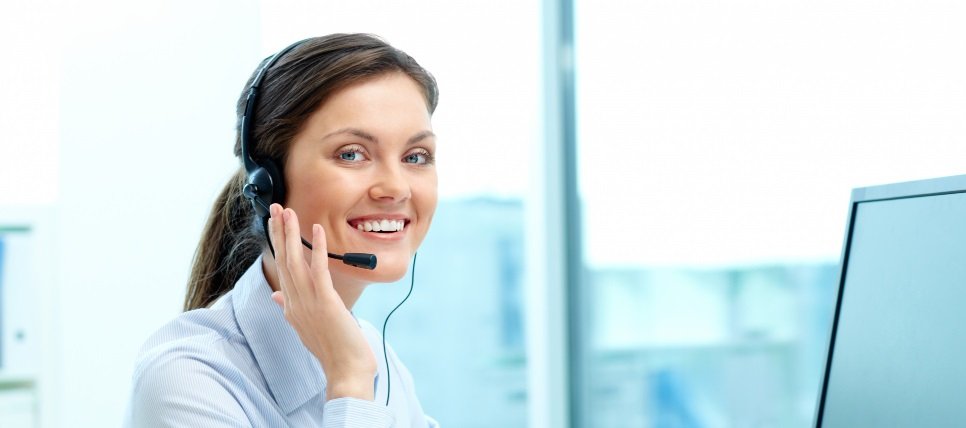 Need help with the Australian TSS Visa application?
You may call Envoy International for assistance with your challenges and to make this process quicker, smoother, and more individualised in order to enjoy the seamless and end-to-end solution process with the expertise that is available. Getting into such a laborious and time-consuming process of documents and applications that one is unable to focus on vital concerns, we are here to assist you with prompt replies and are available at your service.
Envoy International
Let's Stay in Touch