Envoy International
UK visa Consultant in Vadodara
Since ancient times, the United Kingdom has been recognised as one of the best places in the world to pursue an education. Its universities extend back hundreds of years and have produced some of the sharpest minds in the world.
For many years, Envoy International has served as a UK Visa Agent in Vadodara. Envoy International has assisted individuals, businesses, families, and students in obtaining UK visas.
The United Kingdom provides visas for educational, business, and work-related travel. In addition to its intellectual heritage, the United Kingdom is renowned for its tourism industry, commercial sector, and other permitted activities.
Envoy International will provide comprehensive assistance in Vadodara, whether you choose to study, reside, or do business.
Apply Now
Want to Study in the United Kingdom?
If you intend to study in the UK for 6 months or less, you must apply for a short-term study visa, and if you are under the age of 18, you may apply for a child visa. If you want to study in the United Kingdom for longer than six months, you must apply for a UK Study visa from Vadodara, India.
Envoy International is a firm that will be of great assistance to you throughout the process of applying for a student visa to study in the United Kingdom or conduct business or just visit and enjoy the UK.
If you are currently in Vadodara and seeking reliable UK immigration experts, there is no need to continue your search. Envoy International is here to help people like you find out the best possible way out to settling or studying or conducting business in countries like the UK, US, Canada, Australia, Malta, and many more.
Apply for a UK Student Visa in 5 Steps
There is a certain procedure that must be followed in order to be granted a UK Student Visa. Most applications for student visas to the United Kingdom are handled in less than three weeks.
Make sure you qualify. All necessary paperwork must be submitted. So, take your time and double-check all of your paperwork.
Collect your paperwork and be prepared to present it. All necessary paperwork must be submitted. So, take your time and double-check all of your paperwork.
Online visa applications are now being accepted. Create an account on the official UK Visa portal. Then, fill out your online application form and grab a print for signing on them. To schedule an appointment with the visa center, utilize the available online appointment slots.
Payment of fees. Payment at Standard Chartered Bank, Demand draught from a nationalized or international bank, payment at the visa application center, or payment online is the four methods available for making payments.
Going to the Visa Processing Center. Keep your scheduled appointment at the visa application facility. Send in your application immediately with the necessary supporting materials (including photos and fingerprints).
Envoy International
Application fees for UK Student Visa
UK Student Visa Fees are as follows:
The non-UK application fee is £348.
Applying for an extension or change of status on a Student Visa from inside the UK will cost you £475.
Not only must you pay for your visa, but you also need to show that you have enough money to support yourself while you are there.
The minimum cost of living in London is £1,265 per month (for up to nine months).
Outside of London, at least £1,015 a month (for up to nine months).
Want to work in the UK?
The Tier 2 work permit scheme in the United Kingdom allows skilled foreigners to work lawfully in the nation. If you are a citizen of a non-EU country and have been offered a job in the United Kingdom, you may be able to apply for this visa using a points-based system that evaluates eligibility.
To immigrate to the UK with your family, you will need a UK Tier 2 visa. You will be able to do so with this visa.
Why Work Permit?
A work permit cannot be obtained immediately. Your employer in the United Kingdom must apply on your behalf.
The duration of your permission will be determined by the nature of your activity and the kind of permit issued. If you have already found and been approved for a job in the UK, or if you have a visa but it prevents you from working, you may need to seek a work permit.
The work visa is intended for highly trained and high-quality foreign employees who can contribute to the UK's development and productivity. Entrepreneurs, investors, and outstanding skills are eligible for this visa category.
What are the Types of Employment Permits?
Tier 2 (General) Visa: If you have been given a skilled job in the UK and are not from the European Economic Area (EEA) or Switzerland, you may apply for a Tier 2 (General) visa. Before you may apply to come to the UK to work, you must obtain a certificate of sponsorship from a licensed sponsor (i.e. future employer), and the work you conduct in the UK must be related to the work of your sponsor organization.
Tier 1 (General) Visa: If you have permission to stay ('leave to remain') in the UK, you may apply to move from your existing visa to a Tier 1 (General) visa. You cannot apply for a Tier 1 (General) visa if you are not in the UK, and you cannot normally move from another immigration category to it.
Representative of an Overseas Business visa:
You may apply to come to the UK as a representative of an international company if you are not from the European Economic Area (EEA) or Switzerland and are either:
The only representative of a foreign corporation requesting to open a UK branch or a wholly owned subsidiary for a foreign parent company.
An employee of an international newspaper, news agency, or broadcasting company sent to the UK on a long-term assignment
Envoy International
Find the Right Courses & Colleges
Want to visit the United Kingdom?
Everyone who visits the United Kingdom does there for their unique reasons, whether they are students, tourists, immigrants, or researchers.
Short-term visas, such as the Standard Visitor Visa or UK Tourist Visa, enable visitors to spend up to six months in the United Kingdom.
Tourists, those visiting friends and relatives, business travelers, and those in need of medical care are the most common recipients of short-term visas.
The UK government states that these visas are no longer necessary because of the Standard Visitor visa.
General Visitor visa
Private Medical Treatment Visitor visa
Family Visitor visa
Child Visitor visa
Sports Visitor visa
Approved Destination Status (ADS) visa
Business Visitor visa, including visas for academics, doctors, and dentists
Entertainer Visitor visa
Prospective Entrepreneur visa
So for now anyone visiting the UK for any above particular reason will now just have to carry just one visa, that is a visitor visa.
How to Apply for a UK Visitor Visa?
Registration for a UK visitor visa must be completed outside of the UK. To be granted this visa, your application must be submitted at least 30 days before your planned arrival in the United Kingdom.
determine whether a visa is necessary to enter the United Kingdom. Certain nations need a visa in order to enter the country. The visa is not available to citizens of the European Economic Area (EEA), Switzerland, or the Commonwealth.
It all starts with picking the correct visa. Each sort of visitor visa serves a somewhat different function, so it's important to get the one that fits your travel plans.
Start by filling out the application form online. In order to apply for a visa, you must first choose the appropriate application procedure and input your information.
Compile all necessary materials for submission. Every piece of paperwork that might help your case should be sent in. If you don't submit all of the necessary paperwork, your visa application might be delayed or even denied.
Make an appointment for the UK Visa. The time has come to schedule an appointment online and print off the confirmation email. This, along with the other required paperwork, must be brought to the visa application center in person.
Get your visa interview on your calendar. In order to get a visa, you will be subjected to a series of questions about your travel plans. Your fingerprints, iris scan, and other biometric data will also be required. Photographs and fingerprints will be included.
Envoy International
Choose Your Country






Envoy International
Talk to Our Visa Experts
Monday - Saturday | 8.00 - 18.00
Contact Us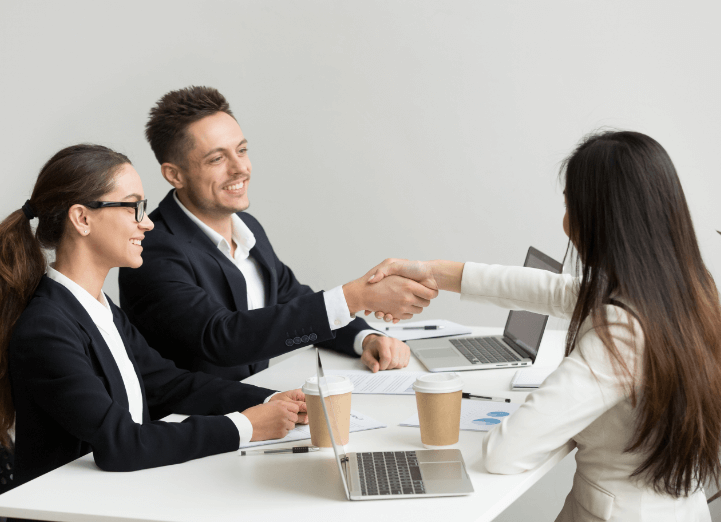 How long you can stay?
A General Visitor visa only allows you to stay in the UK for a maximum of 6 months.
A long-term visit visa may be applied for if you need to make many visits over a longer period of time for compelling reasons.
You may remain for up to six months on each visit, and your visa can be valid for one, two, four, five, or ten years.
Envoy International
Envoy International in Vadodara?
Envoy International provides you with services primarily comprising Student Visas, Immigration Visas, Visitors Visas, as well as appropriate Visa Counseling for the United Kingdom (UK), the United States of America (USA), Canada, Europe, Ireland, Australia, and New Zealand, amongst a great number of other nations.
Envoy International has been operating the visa consulting business in Vadodara with remarkable success. Envoy International upholds the highest ethical and social standards.
Envoy International provides you with Quick responses, 100% attention until your process completion, end-to-end solutions, and Personalized Solutions.
People with the ambition to study, work, settle, to visit the UK with proper documentation, Envoy International has got your back and front.
Envoy International
Let's Stay in Touch