Envoy International
The Best US Visa Consultant in Surat
When it comes to obtaining a US visa in Surat, Envoy is among the most reputable and professional service providers. In Surat, we are happy to assist individuals in acquiring a work visa, business visa, student visa, tourist visa, transit visa, dependent visa, family visa, holiday visa, and other visas for travel to the United States of America.
In addition to being dependable, uncomplicated, and accurate, our services are also among the quickest and easiest that can be found in Surat.
In Surat, we provide services with a success record of one hundred percent while preserving a high level of productivity. Envoy possesses comprehensive expertise and years of experience in a wide range of visa categories, including.
Visitor Visa (B1B2),
Student Visa (F-1),
Business Visa (L-1),
J-1 Visa (Work & Internship Program), and other visa categories for USA Visa in Surat.
Apply Now
The fees that we charge for visas to enter the United States are quite competitive, and the level of service that we provide goes beyond what is required. We have become the most trusted USA visa consultants in Surat over the course of the previous few decades, which has allowed us to establish ourselves as the industry leaders in this business.
Through the United States Visa Embassy, we will assist you in acquiring both a nonimmigrant visa and an immigrant visa so that you may travel to and reside in the United States of America.
Non-immigrant visas are available to individuals who seek to visit the United States for a shorter period of time for the purposes of tourism, education, business, receiving medical treatment, or working. The reason you are travelling can play a role in determining the kind of visa you are required to obtain.
Applicants who have the intention of relocating to the United States permanently are required to fill out an application for an immigrant visa.
Things to know before you apply for a US visa
Know the type of visa you need
There are 185 different visa categories that can be used to gain entry into the United States. The B1/B2 tourist visa is the most common type of visa, and it is applied for in order to travel. The applicant must state their reason for visiting when applying for their specific type of visa. Each visa has its own unique validity period and maximum allowed length of stay.
Verify your eligibility
Check to see if you meet the requirements to obtain a visa. The objective of the trip, the length of time spent there, your family situation financially, and the personal and professional connections you have in your home country are all factors that count toward meeting these requirements.
Your passport must be valid for a minimum of six months beyond the date you intend to travel and contain at least two blank pages.
Required documents
Be sure that you have all of the required documents in order before attending the personal interview. A recent photograph of the applicant, a travel document (such as a passport), address proof, residence proof, the travel insurance certificate, a letter from the sponsor or employer stating that they have no objections, and financial documentation are all required pieces of documentation.6. Checklist for legally required documents:
Be sure that you have all of the required documents in order before attending the personal interview. A recent photograph of the applicant, a travel document (such as a passport), address proof, residence proof, the travel insurance certificate, a letter from the sponsor or employer stating that they have no objections, and financial documentation are all required pieces of documentation.
Visa Charges
Visa charges differ from visa to visa. It can be paid for using bank accounts or online banking. The fee for the tourist visa, also known as the B visa, is $160 USD. After this process is complete, interviews will be scheduled. Even if you are fortunate enough to get through the interview and obtain the visa, you will still be deported if you are caught.
Application time
Submit an application for your visa as soon as you can, so that any potential delays can be avoided. You should start the application process at least three months before the date you plan to travel because it could take weeks to get an appointment slot.
Submitting your application
Submit the DS-160 form.
Pay the fees for the visa.
Make an appointment for the interview for the tourist visa at the US embassy or consulate.
Finish the necessary paperwork for the visa.
Attend the interview for the visa.
You will be required to attend a visa interview if you have applied for a tourist visa to visit the United States. During this interview, you will be asked questions regarding the purpose of your trip as well as your travel arrangements.
Previous US visas
If you have been to the United States before using an older passport, you are advised to bring that passport with you to the interview at the embassy or consulate on the day it is scheduled. The immigration officials in the United States need that you have previously had visas and be able to establish that you have entered the nation on previous occasions.
Invitation letter
An invitation letter for a US visa is a letter written by a United States citizen or legal resident, confirming that they are willing to admit an international individual with whom they have family ties or friendship, and that they have enough room for the visitor throughout the entirety of their stay in the United States. The letter must be written by the individual who will be sponsoring the visitor for a visa and must be signed by the United States citizen or legal resident.
Itinerary for the trip
The travel itinerary is a travel plan that outlines the activities that you intend to participate in while in the United States. Documents such as a bought flight reservation that display the dates you intend to enter and leave the United States are included in this package. It is also capable of displaying reservations for any necessary internal flights.
You will also be required to provide some evidence that you have accommodation. It should indicate where you intend to stay while you are in the United States, such as a hotel, rental residence, the home of a friend or relative, etc. On the other hand, it can only prove that you have sufficient financial resources to reserve a hotel room once you get to the United States.
Documents Concerning Property
You need to provide evidence that you own property, whether it is in the nation in which you were born or somewhere else. When applying for a nonimmigrant visa in the United States, having property demonstrates that you have stronger ties with your home country and that you do not want to permanently reside in the United States. This is a significant plus. If you do, please bring proof with you to the appointment, including the following:
The initial documentation of ownership
Images captured by that property's camera
statement of personal knowledge relating to the property
Documents Relating to Employment and Professional Activities
Bring with you a letter from your company that outlines the specifics of your position, including your salary, length of work, allotted vacation time, and the purpose of your journey to the United States (if you are employed).
If you are retired, your pension book.
If you are self-employed, a company registration certificate and facts about your income are required.
Records of the Family
Anything along the lines of a birth certificate, marriage certificate, photographs of immediate family members, adoption certificate (if you are adopted or have adopted a child), divorce certificate, death certificate of a spouse, and the like are all acceptable forms of identification.
Envoy International
Choose Your Country






Envoy International
Talk to Our Visa Experts
Monday - Saturday | 8.00 - 18.00
Contact Us
A letter from a licensed physician
You are required to make a medical appointment with a licensed physician in the nation in which you will be interviewed before you can proceed with the interview process. You are required to conduct your medical examination with a physician who is approved by the embassy. Examinations carried out by other medical professionals will not be accepted.
You can get assistance with this matter from us visa consultants in Surat with a good reputation that provides visa assistance. You can rely on them to provide their expert guidance on acquiring documents that are free of errors, which they will do for you.
Individual Interview
The applicant is responsible for making their own appointment for the visa interview. The meeting will take place at either the embassy or the consulate. Attendance at the interview is required from all of the potential candidates (Visa renewals and certain age-related cases are exempted from this.)
Even though they might not ask for it at the time of the interview, it is still important to bring all of the necessary documents with you. Immediately following the interview, the outcome will be communicated to you.
You should familiarise yourself with the ten most common reasons why your application for a tourist visa to the United States could be rejected.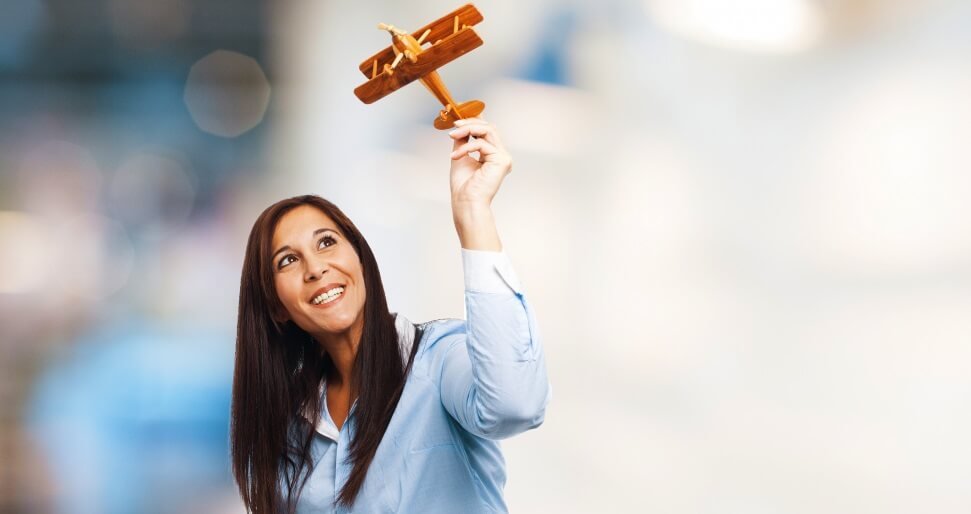 Electronic Travel Authorization and Visa Waiver Program of the United States
Check to see if your nation is part of the U.S. waiver programme, which gives its citizens the opportunity to remain in the U.S. for up to 90 days without needing a visa. Before departing, the applicant must first get approval from ESTA and show that they have an electronic passport. Check the countries that are included on the list for the United States waiver programme.
Visa support
The vast majority of tourists do not have a good understanding of the correct documentation that is necessary for the visa process. There are visa aid services that provide quick and error-free documents, relieving the applicant of any stress that may have been caused by the application process. Always go through a professional and reputable US visa consultant in Surat that specialises in this field and has plenty of experience working in it. These agents are always current on any modifications to visa papers that have been announced by the embassy or the consulate.
Envoy International
Let's Stay in Touch