Envoy International
Why abroad?
The first question about why you should choose to move out of the country might pop into your mind.
The answer is simple: maybe you're looking to advance your career, expand your horizons, or learn more about the world around you by moving abroad.
Perhaps you'd like to make more money, travel more, or possibly have better job prospects in the future.
Regardless of your motivations, working abroad has a tonne of fantastic advantages.
Apply Now
Envoy International
Types of visa consultancies we provide
Work Visa
Professional counseling to help you choose the right course and college
Student Visa
Complete support from choosing the right course to the application process
Travel visa
Ace your IELTS, TOEFL, PTE, GRE, GMAT & SAT tests with our live classes
Medical purposes
Proven expertise in securing visa & other documentation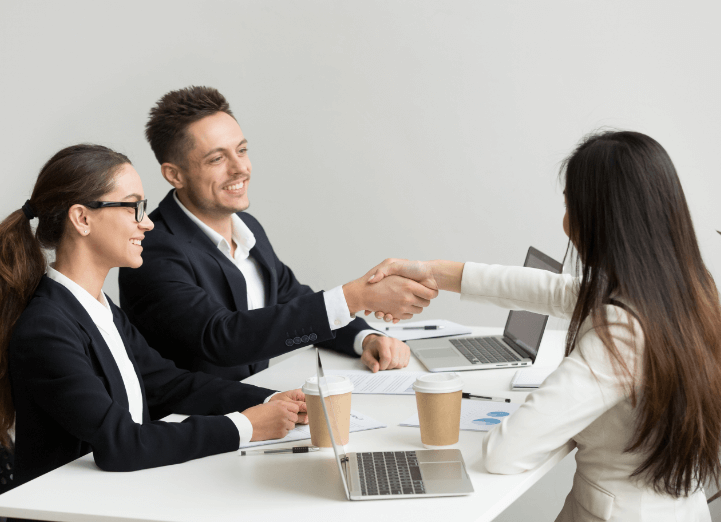 Envoy International
Why choose us?
Depending on the purpose, we give you the best possible support from our side to let you have a smooth journey in the entire process for a visa. We help you with visa application clearance and also give you consultancy services.
Contact Us
Envoy International
Student Visa
Students worldwide want to go abroad, especially to the USA, for study purposes. That is why the United States of America has more than 4000 universities and colleges, making it the top choice for international students. There is a massive range of courses offered at universities like MBA, MS, MBBS, Engineering, etc.; its different education system is better from a growth perspective.
But, going to study in the USA is not going to be an easy option because it is going to take a long time the process. And without proper guidance, this process can take a lot of time. But that is where we come in.
We are one of the best USA student visa consultants in Ahmedabad, making it the perfect choice for students for consultancy purposes. With this visa, they can spend from 90 days to 6 months without any problem.
Apply Now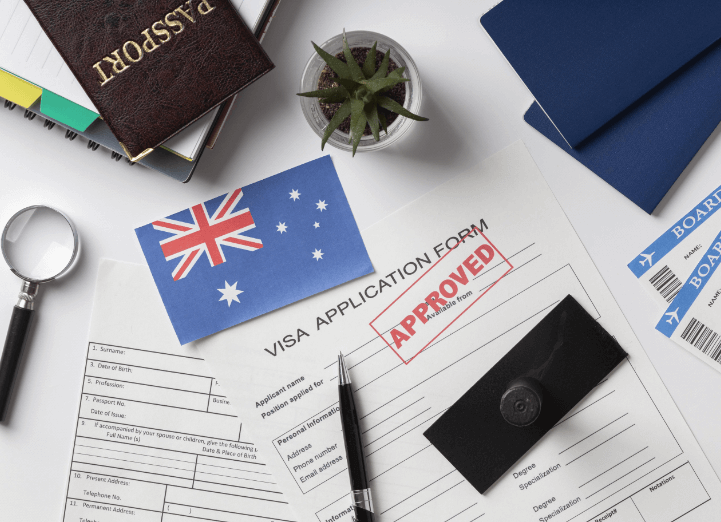 Documents Required
Application process
Statement of purpose (sop)
Academic transcript of your university
Letter of recommendation
Resume
Evaluation score
Some other requirements which might be relevant:-
Essay
Validity of passport for minimum 6 months at the time of application
Steps to apply
Depending on the country, the application can take anywhere between a few days to 3 months. The application can be canceled if there are any mistakes in the application or any irrelevant information or documents. Understanding the issues, you can send additional support documents which support your eligibility. And if your visa is not approved, they will give the remarks.
Know Visa Requirements

University approval check
Identify the Visa
Collect Required Documents

Make Your Application
Envoy International
Visitor Visa
After a lengthy lockdown, people are willing to get out of their homes and explore new places worldwide.
Most loved destinations are the USA, France, Switzerland, Australia, Singapore, UK, Maldives, etc. people usually go abroad to visit new places, to understand and enjoy new cultures, or maybe for adventure activities.
Usually, it is seen that most tourists are willing to go and visit the USA.
So, why take stress on the visa process?
We are there for your travel visa consultancy and are one of the best USA travel visa consultants in Ahmedabad.
Let us now understand the process of getting a USA Visa in detail.
Apply Now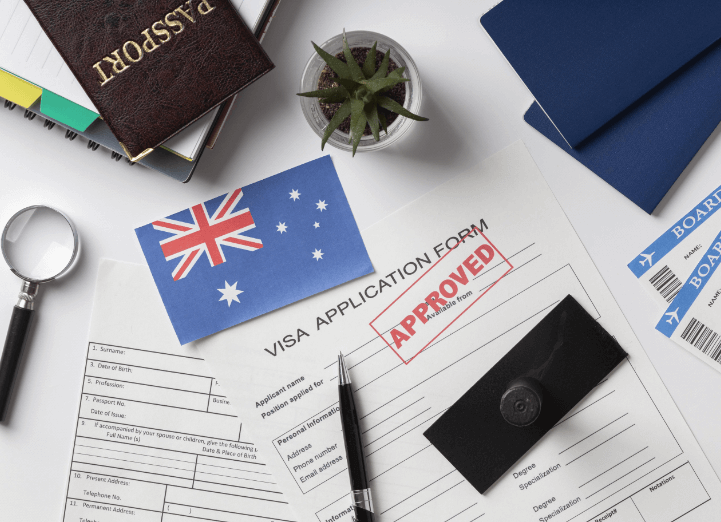 Documents Required
Form filling of Visa application.
Uploading photographs digitally.
A passport must have at least 6 months of validity from the date of leaving the nation.
Photocopy of the personal profile page.
Copy of the round tickets must be submitted at the time of application.
Evidence of monetary resources i.e., the latest bank statement, must be attached with the application.
Invitation letter from either of your relatives or friends or some other sponsor.
Friend, family, or sponsor for whom you are going. The application must be attached with their financial statements or latest bank statements during the application.
A passport copy must be attached with the application for sponsors or for whom you are visiting.
A marriage certificate is required if you are married to an overseas citizen.
A birth certificate and marriage certificate of parents are required.
Procedures
Depending on the situation, this process can take about 3 days to 2 weeks. The visa cost of USA travel is 160 dollars per person.
Envoy International
Work Visa
The USA is one of the best choices for an individual because of its high standard of living and higher salaries and opportunities.
There are a massive number of new startups, especially in silicon valley.
There are beautiful beaches and other tourist attractions, making it the best choice for work-related reasons. A work visa in the USA is also called an H1B visa which allows an individual to work in the USA.
We are the best USA H1 visa consultant in Ahmedabad. It isn't easy to get this visa because many applicants who apply would reduce the opportunities for their citizens.
So, there is a need for precision and consultants like us for this application process so that we can help you in this entire journey to make this process smooth for you.
Apply Now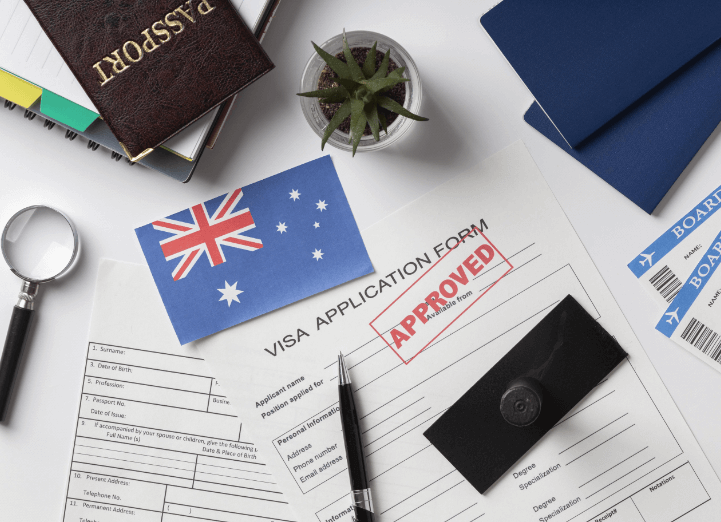 Documents Required
Your current passport is required.
Copy of your current passport pages.
All applications which you have applied before are required.
A Visa fee payment receipt is also going to be required.
A photograph that matches the digital requirements.
A Visa interview appointment letter is needed, which must be original, and one must have a copy.
Printed Form I-129 Receipt number and the original and one copy of Form I-129 is mandatory to have it with you.
You should have a Copy of Form I-797 with you.
Offer letter from your recruiter in which details of the job are explicitly mentioned.
Academic proof of all your previous qualifications, which you mentioned in your application.
Envoy International
Additional documents required
Resume or Curriculum Vitae (CV) and related documents give ideas about your job profile.
You are supposed to submit the Names and contact information of relevant supervisors and managers of your current and previous jobs.
You are supposed to submit the Names and contact information of two co-workers of your current and previous jobs.
A joining letter or cover letter in which all job-related tasks are mentioned should be with you.
You should share Photographs of your current and previous job locations while applying.
Photographs of the building where you will be working in the US (outside and inside), reports, and brochures should be shared.
You should not forget to share your recent Bank statements and all other requirements.
Apply Now
If you have worked before in the US, you should be submitting the following documents:
Proof of your tax return is mandatory for some experienced people.
Names and contact information of previous companies employers and relevant supervisors should be shared.
Resume, CV, or other documents which briefly describe your profile, job description, and abilities.
You will need to Pay slips for the past 12 months.
Procedures
Depending on the situation, this process can take about 3 days to 2 weeks. The visa cost of USA travel is 160 dollars per person.
Envoy International
What is the total costs for an H1B visa
In addition to 190 dollars for the H1B application at the Embassy, additional fees that you are
going to pay for the H1B visa are:
You should check with your local US Embassy about the amount because The visa issuance fee will differ for various embassies.
Additional fees: If your employer is there with more than 50 employees, where 50% of them are on H1B or L visas, an additional fee of $2,250 will be paid by the employee/applicant.
Apply Now
Envoy International
Let's Stay in Touch